Thank you for your interest in RAVENS-WAY WILD JOURNEYS LLC and our ongoing conservation mission and passion!  Welcome to Raven's Nest Nature Sanctuary – our second Sky Islands Nature Sanctuary!
Situated in the heart of Arizona's spectacular Sky Islands, Raven's Nest is a private, 42-acre Nature Sanctuary located by 9000 acres of pristine and remote wilderness. Set in scenic rolling hills tucked between the soaring Santa Rita and lush Patagonia Mountains it is a naturalist's paradise! Raven's Nest Nature Sanctuary is only 75 minutes south of Tucson International Airport and about 3 hours from Sky Harbor Airport in Phoenix. Reaching Raven's Nest is not only easy, it also ends with a gorgeous scenic drive through spectacular wild areas as far as your eyes can see!
The beautiful land at Raven's Nest Nature Sanctuary consists of an extensive Mesquite Woodland or Bosque in the lower reaches with intriguing arroyos (dry creek beds) winding throughout. Above the seclusion of the woodlands lie waving Grasslands and Ocotillo stands, providing sweeping vistas of the preserve and nearby Sky Island mountains. Several deep canyons add an air of mystery to the sanctuary and afford maximum privacy as you explore our extensive and well-groomed Nature Trails.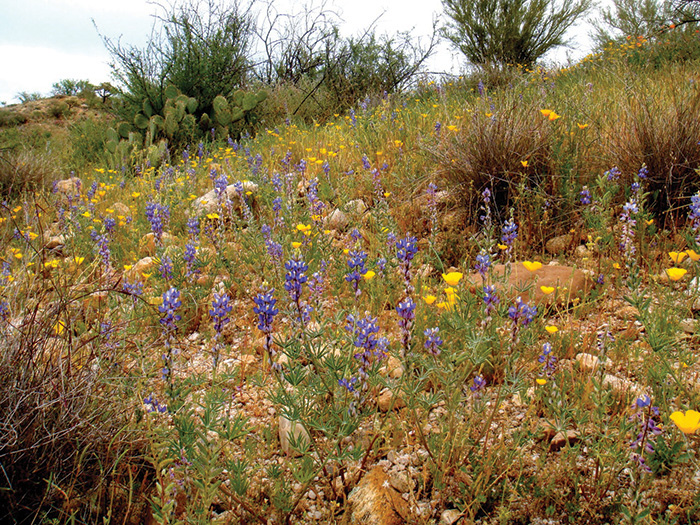 This rich land supports an impressive level of biodiversity – a subset of the species present in the Sky Islands as a whole. Our Woodlands and Grasslands boast a diverse flora, including many edible and otherwise useful species, attracting a broad spectrum of wildlife. Some of these are tropical plants that barely enter the U.S.  For example, nectar-feeding Bats are drawn to the sweet blooms of Palmer Agave, while Collared Peccaries dine upon Prickly Pear pads and fruit. Meanwhile a variety of Hummingbirds investigate colorful wildflowers in search of a quick meal. Gorgeous seasonal wildflowers punctuate late Winter/early Spring as well as Summer/Autumn, adding color to an already stunning landscape.
Wildlife abounds at Raven's Nest Nature Sanctuary and is fascinating to both identify and observe. As of 2022 we've recorded 158 bird species at the sanctuary, exclusive of many other species found at Patagonia Lake and Sonoita Creek State Natural Area – both a mere 5 minute drive from us. Those 2 areas have recorded 315 species of birds over the years – about 1/3 of all the birds ever documented in the U.S.! Many of these species are at or near the northern terminus of their range, thus providing a tropical air to your stay!  Some Bird highlights at Raven's Nest include:
Golden Eagle
Osprey
Gray Hawk
Zone-tailed Hawk
Swainson's Hawk
Black-bellied Whistling Duck
Montezuma Quail
Broad-billed Hummingbird
Violet-crowned Hummingbird
Costa's Hummingbird & 4 other species of Hummingbirds
Elegant Trogon
Elf Owl
Lesser Nighthawk
Greater Roadrunner
Yellow-billed Cuckoo
Inca Dove
Gila Woodpecker
Red-naped Sapsucker
Ladder-backed Woodpecker
Northern Beardless Tyrannulet
Dusky-capped Flycatcher
Brown-crested Flycatcher
Vermillion Flycatcher
Bell's Vireo
Verdin
Bridled Titmouse
Rock Wren
Crissal Thrasher
Phainopepla
Black-tailed Gnatcatcher
11 species of Warblers, incl. nesting Lucy's Warbler
Botteri's Sparrow & 18 other species of Sparrows & Towhees
Pyrrhuloxia
Blue Grosbeak
Varied Bunting
Lazuli Bunting
Bronzed Cowbird
Pine Siskin
Lawrence's Goldfinch
Cassin's Finch
To download a detailed Raven's Nest Bird List, please click: RAVEN'S NEST BIRD LIST
Equally impressive are our Mammals, which include:
Mountain Lion
Bobcat
American Badger
Coyote
Gray Fox
4 species of Skunks
White-nosed Coati
Ringtail
Northern Raccoon
Virginia Opossum
Coues Whitetail Deer
Mule Deer
Collared Peccary
Antelope Jackrabbit
Desert Cottontail
Rock Squirrel
Merriam's Kangaroo Rat
Southern Grasshopper Mouse – a predatory species that eats other Mice!
Desert Shrew
Mexican Long-tongued Bat & Lesser-long-nosed Bat – nectar-feeding species
…..and a diversity of smaller species – many more typical of Mexico.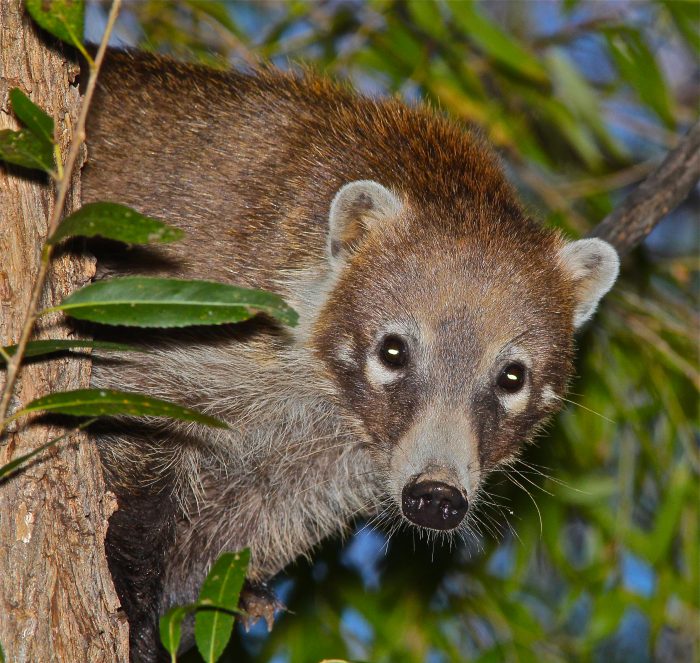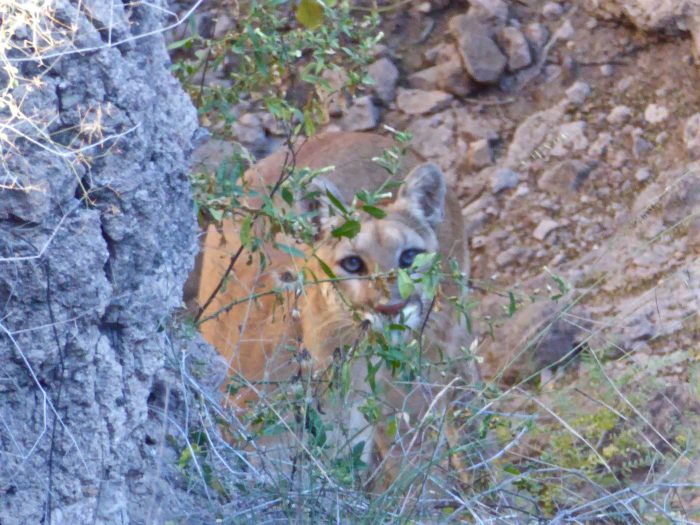 Birds and Mammals are joined by some of the most exciting Reptile and Amphibian species found in North America. Huge Sonoran Toads – common residents – are the largest Toad species in the U.S. and lumber about with impunity at night given their highly toxic skin. Gila Monsters, though reclusive, are an exciting find in summer, as are several species of Rattlesnake (don't worry, they don't want to bite you!), Sonoran Coral Snakes, and many non-venomous species.  Here are some of the species resident at Raven's Nest Nature Sanctuary:
Sonoran Toad
Red-spotted Toad
Great Plains Narrow-mouthed Toad
Mexican Spadefoot
Ornate Box Turtle
Western Banded Gecko
Elegant Earless Lizard
Greater Earless Lizard
Clark's Spiny Lizard
Ornate Tree lizard
Regal Horned Lizard
Great Plains Skink
Sonoran Spotted Whiptail
Madrean Alligator Lizard
Gila Monster
Coachwhip
Sonoran Whipsnake
Mountain Patch-nosed Snake
Gopher Snake
Long-nosed Snake
Common Kingsnake
Black-necked Garter Snake
Sonoran Coral Snake
Nightsnake
Western Lyre Snake
Western Diamondback Rattlesnake
Black-tailed Rattlesnake
Ornate Box Turtles wander amidst the lushness of monsoon season, while a diverse assemblage of Lizards will tempt you into closer viewing. One species of Whiptail Lizard here amazingly consists only of females!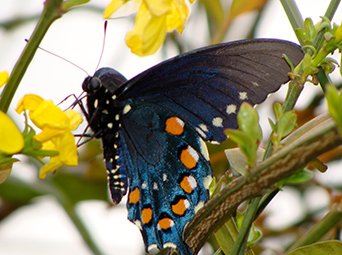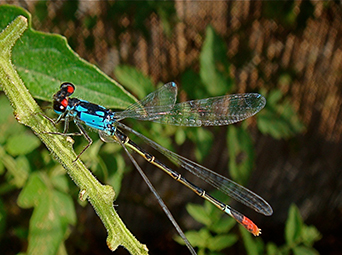 Invertebrates at Raven's Nest Nature Sanctuary are legion, yet we're almost entirely lacking in biting flies or mosquitos! We do have flies (Robber Flies) that eat Paper Wasps, Wasps that consume Tarantulas, and Tarantulas that can eat Lizards… you get the idea! We encourage a deep appreciation of all species great and small at our Nature Sanctuary. Each has a vital role to play in our ecosystem. Invertebrates, for example, often help support the larger "flashier" species of wildlife – either directly as food or as plant pollinators.
On August 28, 2016 a Butterfly Survey conducted within Raven's Nest Nature Sanctuary recorded 47 species.  To view the Raven's Nest Butterfly List as of that date please click:  PDF.    Many additional species may be found as well at our Nature Sanctuary, given the diversity of our plant communities as well as the proximity of Sonoita Creek State Natural Area's 9,000 acres of wilderness.  We have planted hundreds of native plants  since our arrival in 2008, helping to support our Butterfly diversity. Over 133 species are included on the list of Butterflies for nearby Sonoita Creek State Natural Area & Patagonia Lake State Park.  Please let us know if you would like to arrange a custom-made Butterfly Safari with us!
A UNIQUE ECO-LODGE
Set amidst the resplendent beauty of Nature, all the beautiful accommodations and facilities at Raven's Nest Nature Sanctuary are designed to maximize your opportunities for relaxation, learning, and exploration. Whether you take a Sky Islands Nature Adventure with us, stay at our unique Glamping site, or come along on a Birding & Biodiversity Tour of our Raven's Nest Nature Sanctuary, we want for you to always be comfortable and enjoy the amazing luxuries afforded at our unique Eco-Lodge.  We've built all our facilities in an Eco-friendly fashion – always striving to benefit the land, as well as our guests. We strive to provide very unique experiences, exciting nature adventures, memorable group retreats, and attention to detail events with a very unexpected level of luxury at our remote Nature Sanctuary!
Guests from all over the world always praise the fact that we exceeded their expectations, as they find Raven's Nest to be a wonderfully wild, beautiful, luxurious, and very unique place to spend their holiday.  Join us on a very private and secluded Nature retreat to enjoy amazing luxury while in the embrace of the Earth at our unique Eco-lodge – located by over 9000 acres of pristine and remote wilderness. Your stay with us will be enhanced by the songs of countless birds, the haunting call of a Gray Hawk, the raucous cacophony of cavorting Ravens, and other amazing wild sights and sounds at Raven's Nest Nature Sanctuary.
Your overnight Glamping experience will be enriched by our Astronomy Program, the iconic songs of the howling Coyotes at dawn and dusk, the hooting of our resident Great Horned Owls, and the morning chorus of innumerable birds. If you choose to dine at the Safari Tented Camp, a memorable multi-course experience awaits – Al fresco under a blazing sunset followed by the stars – including seasonal wild delicacies and organic produce from our gardens and orchard.  Savoring gourmet food under the stars surrounded by the awesome peace and majesty of Nature is truly an unforgettable experience!
During your time at Raven's Nest Nature Sanctuary you will enjoy:
42 wild acres of private Nature Preserve with a diversity of Sky Islands wildlife & flora
~ 5 miles of engaging, groomed, and private Nature Trails winding through various habitats, including shaded sitting areas
2000 sq. ft. Sky Islands Discovery Center with Natural History displays
Sky Islands Nature Library
Organic Gardens & Organic Orchard with desert-adapted Kino Heritage Fruit trees
20,000 gallon capacity Rainwater Harvesting system, supporting several wildlife ponds and our ongoing Earth Stewardship Projects
Wildlife Ponds & Rehabilitated Wildlife Habitat, incl. Certified Backyard Wildlife Habitat (National Wildlife Federation)
Gorgeous Lion's Den Birding & Reading area
Wildlife Blind for viewing & photography
Unique Stone-Age Village for learning hands-on Wilderness Survival Skills
Lizard Labyrinth for morning Meditation
Our African-style Safari Tented Camp with private en-suite bathroom with hot showers & Sleep Number Bed
State-of-the-art stainless steel Incinerator Toilets
Indoor & Outdoor hot showers
Outdoor and covered Safari Tented Camp Dining areas – Catclaw Lounge and Coati Cafe
Gourmet Organic Dining
Guests at Raven's Nest Nature Sanctuary have 24-hour access to our 2000 sq. ft. Sky Islands Discovery Center – full of educational and informative Natural History and Wilderness Survival displays.  Devoted to the detailed interpretation and conservation of our incomparable Sky Islands Ecoregion, it provides fascinating self-guiding Nature information showcasing the unique biodiversity of the Sky Islands.  Given his extensive experiences at other Nature centers throughout the U.S., Wildlife Biologist and Naturalist Vincent Pinto has created a hands-on museum, highlighting the amazing biodiversity of the Sky Islands.  No matter how many times you wander the Discovery Center, you always learn new and fascinating facts about Sky Islands flora and fauna!
The Discovery Center is a treasure trove full of beautiful and educational displays, showcasing the dazzling biodiversity of the southeast Arizona.  Whether you are an experience naturalist or relatively new to our area, you'll enjoy seeing and learning about our unique flora, fauna, and ecology.  We hope to inspire you to help protect the many wild species that we are so fortunate to have in the Sky Islands Region.
Some highlights of the Sky Islands Discovery Center include:
Live and local wildlife in terrariums and aquarium
Skins and skulls of local Mammal species
Ethnobotany display, highlighting some of the wild edible and useful plants of the Sky Islands
Wildlife Tracking display
Invertebrate display
Wilderness Survival classroom – full of artifacts and tools crafted by the hands of expert Survival Instructor Vincent Pinto
Ecology classroom – highlighting the Biodiversity, Geology, Mycology, and Ornithology of the region
Earth Stewardship classroom – focused on environmentally friendly practices
Nature Library
Community space with refrigerator – available for food storage
Attached Organic Gardens and Organic Orchard
The numerous interpretive displays in the Sky Islands Discovery Center will inspire you to seek the flora and fauna of Raven's Nest Nature Sanctuary while you are exploring outside and enjoying over 5 miles of groomed trails.  The displays will also help you to understand the intricate ecology and biodiversity of this unique region.
At Ravens-Way Wild Journeys we strive to raise awareness via experiential education, always helping you to better understand and protect our amazing Sky Islands biodiversity and fragile natural resources. Therefore common themes woven into our Eco-Lodge are our Earth Stewardship and Eco-friendly practices.
At Raven's Nest Nature Sanctuary we are always looking for opportunities to practice green living, helping to conserve key natural resources like water and energy. We'll be happy to give you an Eco-tour highlighting our legion of environmental practices such as our gray-water irrigation systems, our ongoing rehabilitation of native habitats, removal of non-native species, passive and active rainwater harvesting projects, ongoing native plantings, Xeriscape gardens, our ADOPT-A-TREE initiative, and much more. For details Click Here
LODGING OPTIONS AT RAVEN'S NEST NATURE SANCTUARY
At Raven's Nest we offer 3 types of Glamping lodging options.  The goal at our Nature Sanctuary  is to provide our guests countless opportunities to disconnect, relax, explore, and reconnect with Nature, while contributing to the protection of the environment and the health of ecosystems in the Sky Islands region.  We designed every aspect of our Eco-Lodge to minimize impacts on the land, the flora, and fauna that inhabits or visits our beautiful and secluded preserve.
All our lodging options are unique, remote, quiet, and very private because when you make a reservation with us be guarantee that you will always have exclusive use and enjoyment of Raven's Nest Nature Sanctuary during your stay!   This in in stark contrast to the often crowded, loud, and unruly campgrounds that abound elsewhere!
Our popular options are always booked far in advance, therefore we are unable to accommodate last minute lodging requests. Please inquire about availability via e-mail. We will gladly help you plan a very memorable stay with at Raven's Nest Nature Sanctuary.
1. SAFARI TENTED CAMP
Designed for Couples Retreats and Honeymoons.  For details about our Glamping at African-style Safari Tented Camp –  Click Here  and for Rates Click Here .
2. SAFARI EXPEDITION TENTS
For groups who would like to enjoy a Glamping experience with luxury beyond conventional camping, we offer our gorgeous Expedition Tents. With advance notice, our staff will set up spacious canvas tents, for one or two adults per tent, with a comfortable air mattress, linens, electricity, and beautiful furnishings for a very memorable Glamping experience. A minimum 5 night stay is required.
Rates will depend on the size of your group, length of stay, Meal & Nature Adventure choices, and time of the year when you are planning your Nature retreat.



In addition to enjoying all the amenities of the Safari Camp, such as the gorgeous Lion's Den Birdwatching & Reading area,  the outdoor Safari Tented Camp Dining Areas – Coati Cafe & Catclaw Lounge, you will also enjoy other luxurious Glamping facilities:
7 Outdoor copper Solar Showers with individual private enclosures and curtains for a very comfortable and private experience
4  Hot Indoor Showers inside our beautiful Nighthawk Nook stone building
10 Copper Sinks in various locations at the Safari Tented Camp & Main Camp with delicious well-water
6 State-of-the-art stainless steel Incinerator Toilets
2,000 sq. ft. Sky Islands Discovery Center
Sky Islands Nature Library
5 Miles of marked, private, and secluded Nature Trails
Our Bird and Wildlife Blind by a Wildlife Pond
Lizard Labyrinth – meditation paths
Organic Orchard & Gardens
Use and enjoyment of our unique Stone-Age Village setting – designed for learning hands-on Primitive Wilderness Survival Skills
3. CONVENTIONAL CAMPING
Conventional Camping at our Main Camp is ideal for large university groups and for those who would like to enjoy a more rustic experience at our Main Camp. Large Eureka tents with individual sleeping pads are available with advance notice. A maximum of two adult guests per tent.
Other Eco-Lodge Amenities
At Raven's Nest Nature Sanctuary guests can also enjoy a beautiful indoor hot shower at Nighthawk Nook, which has been designed as a gray water system.  The used water from the 4 showers benefits the magnificent native trees around the gorgeous stone building.
Alternatively, you can enjoy one of our 7 outdoor solar showers at Main Camp which are also water the beautiful Mesquite trees. We treasure our well water and are passionate about reusing it at every sink and shower in our environmentally minded Eco-Lodge.
Over the years we have developed very solid and rewarding Education Partnerships with several American, Canadian, and international Universities, Colleges,  International Organizations, and Outdoor Schools (including NOLS, the National Outdoor Leadership School) among others. Thus the facilities that we have built at Raven's Nest Nature Sanctuary can accommodate large groups – up to 30 guests.
For Nature lovers, birders, and photographers alike our Bird Blind is strategically located by a wildlife pond fed by our Rain Water Harvesting system.  There you can relax and wait for the arrival of numerous bird species, Collared Peccaries (Javelina), lizards, and other wildlife. This charming site also has photos of our resident and migrant species as well as our Bird & Wildlife Lists, which can guide and inspire you in your quest to see and enjoy wildlife.
Upon arrival at Raven's Nest Nature Sanctuary, we welcome groups at our Check-In Kiosk, conveniently located by an ample and well-lit parking lot and nearby our Greeting Ramada.
Our marked and groomed trail system provides 5 miles of walking trails to our guests with a range of difficulty that will satisfy most tastes. You can also enjoy Lizard Labyrinth for Walking Meditations as a perfect way to take in the peace and beauty of Raven's Nest Nature Sanctuary.
Guest groups and student groups alike are welcome to bring their own tent, and their food during their stay at Main Camp and focus on enjoying learning via our diverse and unique Programming.  For details about about Nature Adventures, Wilderness Survival, or Astronomy Programs -Click here for NATURE ADVENTURE.  Just let us know what you and/or Organization is interested in and we'll be happy to accommodate your requests and tailor a very unique learning experience to suit your preferences and budget!
OUR STRATEGIC SKY ISLANDS LOCATION
Raven's Nest Nature Sanctuary is perfectly located near a wide range of recreational opportunities that are sure to enhance your Sky Islands experience. If you're craving to explore a variety of wild areas – each unique in what it has to offer – then you're definitely in the right place! A short walk from us is Sonoita Creek State Natural Area with 9000 wild acres to explore. The lists of plants and animals there, though overlapping with those of our Nature Sanctuary, are amazingly different despite the close proximity of the two. Adjoining the Natural Area, Patagonia Lake State Park presents incredible birding and wildlife viewing opportunities and lies a mere 5 minute drive away.
Those of you craving a bit of modern culture and more recent history or just a night out on the town will enjoy the many choices presented by Tucson. Fine dining, cinema, and the arts await you in the "Old Pueblo". Closer to Raven's Nest, the quaint towns of Patagonia and Tubac offer their own culinary rewards, as well as some first-class shopping. In Tombstone and old Bisbee you'll find the western culture, fine food, as well as plenty of antiques for you to peruse.  Numerous other renowned Natural and Historic sites lie within the Sky- Island Region and are well worth exploring. We will be happy to guide you within these areas, always endeavoring to enhance your stay in the Southwest.
Let Raven's Nest Safari Tented Camp or Main Camp be your base of operations as you delve into the timeless magic of the Sky Islands. Join us for a unique wilderness experience. We look forward to welcoming you as our guest for an unforgettable vacation or retreat.  Disconnect from the constant hustle and bustle of big cities and everyday life and instead immerse in Nature, enjoying our one-of-a-kind Sky Islands!
OUR DIVERSE SEASONS
Based at 4000 feet in elevation, Raven's Nest Nature Sanctuary affords you a wide range of climatic choices for your Nature retreat with very distinct seasons. All the contrasting seasons have their charm, and which one is best suited for your Sky Islands visit will of course depend on many factors. What are the main goals for your trip?  What type of wildlife and flora would you like to see? Length of stay? Is this my first, second, or third Sky Islands visit?
Are you a Birding group with a "Lifer Wish List"? Or is your group looking to add as many Sky Islands species to your "Life List" as possible? Are you a Naturalist looking to explore and learn about the unique Biodiversity of the Sky Islands region? Are you interested in adding "Mexican Specialties" to your "Life List"? Or are you like most Sky Islands visitors – interested in both Birding & Biodiversity? What's your preferred weather when exploring Nature? Exciting Birding and Nature Adventures are offered all year long and we are happy to tailor an experience to meet your exact interests, needs, and preferred time of the year!
WINTER starts in December, often with gentle winter rains, especially during an "El Nino Winter", leading to sometimes spectacular wildflower displays during Spring. Rarely, we have also enjoyed a great winter surprise at Raven's Nest Nature Sanctuary – a welcome and delightful dusting of snow in December – generally melted by noon.  Sunny winter days with blue skies are the norm at Raven's Nest Nature Sanctuary in January and February, with occasional colder fronts that only last a few days at most. During the cold, crips winter nights, guests enjoy spectacular astronomy programs with awesome views of stars, planets, and deep sky objects.
Depending upon the amount and frequency of our winter rains, the emergence of spring wildflowers in late February can be abundant. Dozens of species of wildflowers carpet Deserts and Grasslands alike.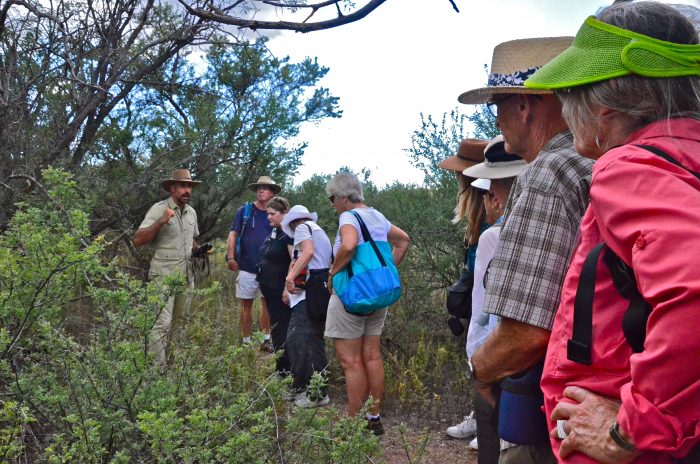 SPRING is always a very busy time of the year given the awesome weather, the heavy influx of migrating birds, including many Warblers, Flycatchers, Hawks, and Hummingbirds. In addition, guests enjoy the blooming of dozens of species of spring annual and perennial wildflowers, sometimes spectacularly carpeting the ground.  Birding groups enjoy the influx of some Mexican Specialty bird species, such as Gray Hawk and Elf Owls, as well as luxuriant Ocotillo stands, attracting many bird species to their nectar and pollen.
April and May are peak spring migration times for many bird species. Along with lingering wildflowers, butterflies, and nature's abundance, they all provide a serious glimpse into our fabled Sky Islands biodiversity. Thus, Vincent's renowned Sky Islands Birding &  Biodiversity Naturalist Saunters are very popular and booked solid far in advance.
Blooming ocotillo, migrating birds including many Warblers, Flycatchers, Hawks, and Hummingbirds lead to very exciting Birding until the end of May.  Wilderness Survival programs are very popular given the abundance of resources in the wilderness and the opportunity to learn first-hand Wild Medicinal & Wild Edible plants.
SUMMER at Raven's Nest Nature Sanctuary has 2 distinctive seasons. Our dry summer from late May through June with blooming Prickly Pear, Cholla, and other succulents. Also, the emergence of some Monsoon season species, including many fascinating Invertebrates.
From late May through June, Raven's Nest Nature Sanctuary welcomes the arrival of late bird migrants including Varied Bunting, Blue Grosbeak, and Yellow-billed Cuckoo.
AWESOME MONSOON SEASON  is triggered at the end of June and the beginning of July when we usually start to see a significant rise in our humidity levels, which, along with the continued high temperatures, lead to building storm clouds. This marks the beginning of the luxuriant Monsoon season or Wet Summer! The arroyos at Raven's Nest fill periodically with much anticipated rain and slowly our gorgeous Nature Sanctuary turns lush, green, and abundant!
From about July 4th through the end of September we often have conditions conducive for brief, though sometimes significant and beautiful thunderstorms. It is now that life – both plants and wildlife – truly begin to flourish in the Sky Islands!
Guests are often very pleasantly surprised by the unexpected lushness and beauty of our abundant Monsoon season!
Peak migration occurs in August and September for many bird species, while summer wildflowers lend their beauty to an already lush season.
The awesome Monsoon abundance is all around at Raven's Nest Nature Sanctuary with a wide diversity of colorful wildflowers, nesting birds – some on their second or third nest! For Naturalists interested in witnessing the famous Sky Islands Biodiversity, this is a fantastic time of the year to enjoy peak reptile diversity, including many Lizards, breeding Frogs and Toads, an abundance of Coues Whitetail and Mule Deer giving birth and raising young, etc.
FALL will offer guests cooler temperatures, migrating birds aplenty, including the influx of some wintering species, blooming members of the Aster family, Fall colors on a variety of deciduous trees, and peak abundance of Wild Edible Plants in our harvest season.
November is often often our driest or second-driest month and can experience rather large temperature swings.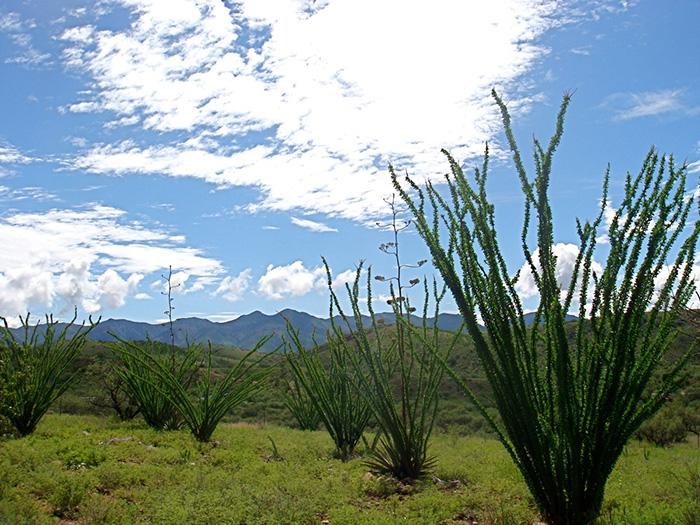 Our frequent guests from all over the world choose to come in every season to experience the amazing contrasts at Raven's Nest Nature Sanctuary. Groups are often surprised by the gorgeous weather which allows them the opportunity to enjoy the wide range of Nature Adventures that we offer all year round!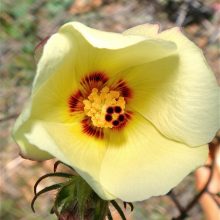 RAVENS-WAY WILD JOURNEYS HAS BEEN FEATURED IN: