Raven's Nest Nature Sanctuary provides a very unique location to host private Special Events. We have successfully hosted many memorable occasions, including:
Very romantic Small Weddings with 30 – 40 guests
Honeymoons for those desiring immersion in Nature, including our luxurious  Safari Tented Camp Eco-Lodge
Club Meetings, Parties, and Celebrations
Wedding Anniversaries
Birthdays
ADOPT-A-TREE Ceremonies in honor of loved ones.
These and other celebrations are perfect for those that value a unique experience amidst the peace, quiet, and beauty afforded by Raven's Nest Nature Sanctuary. This luxurious setting is filled with attention to detail from the wine glasses, to the table settings, to the delicious organic food, and the tasteful decor. Given our often fully booked calendar, reservations for any Special Event must be very made far in advance.
Your event can also be catered through Ravens-Way Wild Journeys LLC, which can provide a diverse and very healthy choice:
Appetizers and Refreshments
Main Course Meals with Organic & Wild food options
A tantalizing array of Desserts
Your event can be as long or short as it suits your preference and can be hosted by day and/or night, as there is ample, romantic lighting during the hours of darkness.
Raven's Nest Nature Sanctuary provides both open-air and covered dining and socializing areas, allowing your group to take full advantage of the sun or shade.
Catclaw Lounge and the Lion's Den provide separate sitting and milling areas, allowing your Event to naturally spread out or coalesce. A perfect venue for drinks before Dinner!
Coati Cafe has the perfect lay out for enjoying Hors d'oeuvre's , drinks, and Appetizers during your Event. The set-up will be adjusted according to the size of your group and the type of functon we are hosting.
Year-round the weather is normally conducive to outdoor events, given the location of Raven's Nest Nature Sanctuary in southern Arizona and its elevation of 4,000′.
You and your guests will be surrounded by the peace and beauty of Nature.  A perfect set-up for the Musicians, Harpist, or Trio during your Day or Evening Special Event.
Always surrounded by the relaxing water sounds emerging from Pyrrhuloxia Pools, your Event will be unique. Privacy, Peace, quiet, and Nature for all your Special Events! Enjoy the benefits of our 6 different seasons. For further details about our unique Nature Sanctuary pleasevisit: Raven's Nest Nature Sanctuary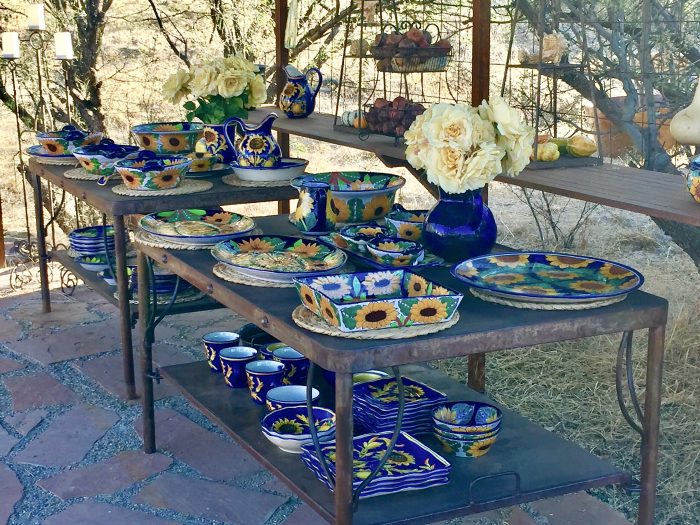 E-mail us with your Special Event request and we'll work with you to design and orchestrate a fun and memorable occasion that you'll talk about for years to come!
RAVENS-WAY WILD JOURNEYS HAS BEEN FEATURED IN: