RAVENS-WAY WILD JOURNEYS LLC is based in the spectacular Sky Islands of southeast Arizona – an area renowned for its beauty and biological diversity. Lofty, forested mountain ranges – the Patagonias, Chiricahuas, Santa Ritas, and Pinalenos, to name a few – loom like inland islands, isolated from each other by "seas" of largely treeless and austere deserts and grasslands.
About 45 such "mountain islands" stretch between the temperate Rocky Mountains to the North and the subtropical Sierra Madre Mountains to the South. The Sierra Madres lends their colorful moniker to our region's precise name – the Madrean Archipelago. Within this vast, 70,000 square mile area lie some of the wildest landscapes in North America – your's to enjoy, learn from, and explore!
A number of fascinating bio-geographical factors converge in our area, making it the most biologically diverse regions in North America, north of Mexico. Key among these are the number of distinct Biomes or major types of habitat that meet at and intermingle within the Sky Islands.
Each lends its own, unique complement of flora and fauna to the wonderfully bizarre mix of species that collectively constitute the Madrean Archipelago. Here, influences from the Great Plains, Chihuahua Desert, Rocky Mountains, Sonoran Desert, Sierra Madres, and Tropical Thornscrub all come together in one giant melting pot of unique and fascinating biodiversity.
These influential biomes are joined by a number of other key factors, helping to establish the Madrean Archipelago as one of the most diverse temperate areas on the planet. The great topographical relief or elevational changes within the Sky Islands is one such crucial variable.
Annual precipitation increases and temperatures decrease with elevation gain, creating highly disparate climates within a few miles.   Several ranges soar to well over 9,000 feet tall, resulting in  a "vertical layering" or gradient of habitats as you venture up a mountain.
Thus, traveling from the base to the top of one of the taller mountain ranges here is akin to going from Mexico to Canada, ecologically speaking, within a mere few miles.
 In an idealized view of such a climb you begin in Sonoran or Chihuahuan Desert at the base of the mountain and progressively pass through rich Tropical Thornscrub, lush Grasslands, dense Interior Chaparral, unique Madrean Evergreen Woodland (mostly Oaks, Junipers, and Pinyon Pines), towering Mixed Pine Forest, scenic Montane Mountain Meadows, and finally cool Spruce-Fir Forest that truly feels like a slice of Canada!
Further, our latitudes are fairly low for a temperate area – about 32 degrees North – which places us on the verge of the subtropics.  Tucson – for example – is about the same latitude as North Africa!
Of the 20 or so Sky Island complexes that have been identified on the Earth thus far, ours contains the most individual mountain islands (around 45) and is the only one that spans both temperate and subtropical/tropical latitudes. Mountain ranges here run North-South in a stepping-stone arrangement between and connecting the Sierra Madres in Mexico and the Rocky Mountains in the U.S., thereby allowing for dispersal of more mobile species between these ranges.  Thus, many tropical species are at or near the northern terminus of their range in southeast Arizona, while many temperate ones reach the southern edge of their distribution here.
Conversely, the isolation of each mountain island has led to a fascinating and fragmented distribution of less mobile species. Some species of plants and wildlife are found in only one or a mere handful of mountain islands or valleys.  Visiting, then, various Sky island ranges provides a unique experience given the varied flora, fauna, and geologic history that resides in each. The Sky Islands also contain the lowest pass in the entire Rocky Mountain chain, affording an East-West passage for species over time.  The combination of all these and other environmental factors has led to a wonderfully complicated and endlessly engaging set of flora and fauna that collectively is found no place else on Earth!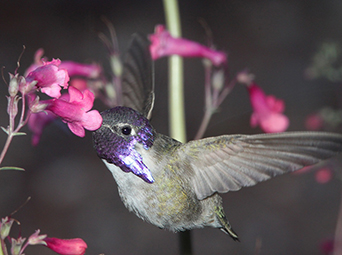 Within the varied habitats of the Sky Islands each regional biome lends its complement of species. Emanating from the North, Rocky Mountain and temperate species like American Black Bear, Clark's Nutcracker, American Beaver, Mourning Cloak Butterfly, Bobcat, Northern Saw-whet Owl, Engelmann Spruce, Douglas Fir, Gambel Oak, and Red Raspberry spill down into the Sky Islands. These species are generally confined to the higher, cooler habitats atop the ranges.
Trickling in from the East, Great Plains species such as Ornate Box Turtle, various Longspurs & Sparrows, Black-tailed Prairie Dog, and a wide range of specialized plants inhabit our local Grasslands. Chihuahua Desert species, such as Scaled Quail, White-sided Jackrabbit, Chihuahuan Hook-nosed Snake, Soaptree Yucca, and Velvet Mesquite thrive in lower, scrubby areas between the mountains, especially near New Mexico. Meanwhile, Sonoran Desert species, including Desert Tortoise,Tiger Rattlesnake, Sonoran Desert Toad, Costa's Hummingbird, Desert Ironwood, and Paloverdes tend to live in the westernmost Sky Island valleys.
Seminal among regional influences on the Sky Islands are the Tropical Thorn Scrub and Sierra Madrean habitats that infiltrate Arizona from the South. We are rightly known as a destination where you can see a wide spectrum of tropical species at or near the northern limit of their distribution. The most famous of these species are two tropical cats – Jaguar and Ocelot. The Jaguar is the third largest cat species in the world after the Tiger and African Lion. Its massive jaws and overall strength make it a top predator in the Sky Islands. Encouragingly, there have been numerous sightings of Jaguars in Arizona since the 1990's and within very recent times the species bred all the way up to the Grand Canyon. Human persecution and habitat destruction have been key factors in nearly eliminating the Jaguar from the U.S.  Relatively recently this majestic cat was found in southern California, Arizona, New Mexico, Texas, and Louisiana! Our ongoing conservation efforts, including our habitat restoration initiatives at Raven's Nest Nature Sanctuary and Raven's Mountain Nature Sanctuary, are aimed at preserving critical habitat for this iconic keystone predator.
No less exotic, though much more diminutive, is the Ocelot, which has been photographed in Arizona since the the 2000's and formerly, like the Jaguar, was more common in Arizona.  This spotted cat attains approximately the same size as a Bobcat, but has a longer look and is even more at home in trees. It too has suffered at the hands of humans and urgently needs our help. Encouraging healthy, breeding populations of these two endangered species is a key conservation goal of RWWJ and your participation in our programs helps to fund such ongoing efforts.
These special cats are joined by a host of other mostly tropical species that are sure to whet the appetite of even a well-traveled Naturalist, a world traveler, or anyone else interested in seeing exotic wildlife.  A few examples of these species include (** = found at or near Raven's Nest Nature Sanctuary):
Mexican Opossum**
Antelope Jackrabbit**
Madrean Fox Squirrel
Lesser Long-nosed Bat**
White-nosed Coati**
Hooded Skunk**
Western Hog-nosed Skunk**
Collared Peccary**
Black-bellied Whistling Duck**
Montezuma Quail**
Gray Hawk**
Zone-tailed Hawk**
Common Black Hawk**
Elegant Trogon**
Whiskered Screech Owl**
Varied Bunting**
Brown Vine Snake
Sonoran Spotted Whiptail**
Ridge-nosed Rattlesnake
Gila Monster**
Madrean Alligator Lizard**
Tarahumara Frog
Elf – a tropical butterfly**
Gooding's Ash**
Western Coral Bean**
Mala Mujer – a stinging plant found only in 2 counties in the U.S.**
There are also a number of endemic or near-endemic species – those found nowhere else on Earth – inhabiting the Sky Islands and nearby Sierra Madres, including: Arizona Gray Squirrel, a number of Talus (land) Snail species, Arizona Woodpecker, the Mexican subspecies of the Grey Wolf, Mexican Grizzly Bear (extirpated as of 1976), Thick-billed Parrot, and the now likely extinct Imperial Woodpecker – the largest ever on Earth.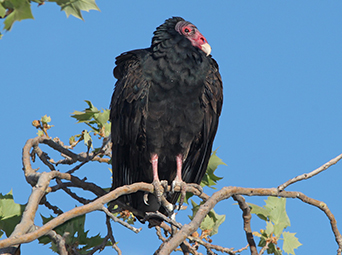 Of course a number of wide-spread species occur in the Sky Islands as well and add to its overall diversity. They include (** = occurs at or near Raven's Nest Nature Sanctuary):
Mountain Lion**
Bobcat**
Coyote**
Striped and Western Spotted Skunks**
American Black Bear**
American Badger**
Whitetail Deer (Coues subspecies)**
Mule Deer**
Elk (just to the north)
Pronghorn**
Bighorn Sheep
A stunning diversity of Hawks, Eagles, Falcons, & Owls**
Best of all we have 2 species of Raven – Common & Chihuahuan in the Sky Islands.
The overall diversity of the Sky Islands is truly phenomenal. Here is a partial roundup of the superlatives:
Most Mammals species in the U.S. (~104 – about 40 more species than Yellowstone National Park)
Greatest Cat diversity in the U.S. (Jaguar, Mountain Lion, Bobcat, Ocelot and possibly Jaguarundi)
29 species of Bats – second only to Texas in the U.S.
Approximately half of the bird species recorded in the U.S. & Canada
The most species of Hummingbirds recorded in the U.S. (18)
Most Sparrow species in the world (~35)
Most Reptile species in the U.S. (~77)
Most Rattlesnake species in the U.S. (9)
~ 19 species of Amphibian – many Mexican Specialties
Several endemic and endangered Fish species
Thousands of species of Invertebrates
Over 65 endemic land Snail species
~350 species of Butterflies in the state of Arizona – almost half of the species ever recorded in the U.S. and Canada combined
Most Bee species on Earth
Over 180 recorded Ant species in the Chiricahua Mountains = ~ 20% of all the Ant species in the U.S. and Canada combined!
Over 3000+ species of Native Plants in the Sky Islands w/ over 2100 in the U.S. portion
All of this and more in an area with a bewildering choice of wild areas to explore. Chiricahua National Monument, Fort Bowie National Historic Site, Las Cienagas National Conservation Area, Coronado National Memorial, Sycamore Canyon, Patagonia Lake State Park, Sonoita Creek State Natural Area, The Anza Trail, Aravaipa Canyon, Buenos Aires National Wildlife Refuge, Saguaro National Park, Chiricahua Wilderness Area, San Bernadino National Wildlife Refuge… The list goes on!
In addition to time spent at one or both of our Nature Sanctuaries, you may greatly enjoy venturing into one or more of these or other nearby wild areas. Just tell us what you would like to see, experience, and learn and we can be your guides for an incomparable experience in Nature and an unforgettable vacation! To visit our Nature Sanctuary in the Chiricahuas, please click: RAVEN'S MOUNTAIN.  To visit our Nature Sanctuary by Patagonia Lake, please click: RAVEN'S NEST
Also, consider basing yourself at our luxurious Safari Tented Camp at Raven's Nest Nature Sanctuary by Patagonia Lake.  Our well-appointed Eco-Lodge has plenty of creature comforts, yet allows you to be surrounded by Nature in a gorgeous Sky Islands Glamping setting. The number one comment from our new guests is that they had no idea that our Safari Camp would be this beautiful, luxurious, and comfortable. Our loyal return guests continue to come back back, in some instances on a monthly basis, to enjoy the unique experience that we provide at Raven's Nest Nature Sanctuary!
 At RAVENS-WAY WILD JOURNEYS we have, thus far, managed to protect over 100 Wild Acres from development split between 2 Nature Sanctuaries –
RAVEN'S NEST
and
RAVEN'S MOUNTAIN
. Each day we work passionately to create species-rich habitats where native Plants, Birds, Mammals, Reptiles, Amphibians, and Insects can thrive. Daily we strive to embody good Conservation & Earth Stewardship practices, nurturing the biodiversity of our two Nature Sanctuaries. We know that each species and each facet of Nature – no matter how small – has an important role to play in a healthy environment and Ecosystem.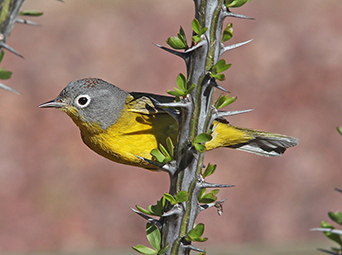 We are dedicated Earth Stewards committed to Conservation. We are passionate about protecting and preserving the unique biodiversity of the Sky Islands region via a very local approach of monitoring, managing, and documenting environmental changes at every level. This approach is effective at achieving a nuanced system of wildlife habitat conservation and rehabilitation.
No species is so common that we take it for granted. Each is an incredible gift from the Earth that deserves both our attention and respect. All species have something vital to teach us and are inherently valuable – something readily evident when we take the time to get to know them. With this philosophy in mind, we keep monthly journals, documenting the short and long-term trends in our wildlife populations, plant communities, watershed health, and climate at both Nature Sanctuaries – RAVEN'S NEST and RAVEN'S MOUNTAIN.
RAVENS-WAY WILD JOURNEYS HAS BEEN FEATURED IN: