Claudia Campos, a passionate Activist and committed Environmentalist is a current Board Member for the Arizona Game & Fish Heritage Grant HPAC Committee. Fortunate to grow up in the beauty of the Andes, the world's longest continental mountain range, and born in Bogota, a spectacular high plateau in the Andes mountains at 8600ft above sea level, Claudia enjoyed a subtropical highland climate and spring-like weather year-round. Claudia was fortunate to be raised with an innate appreciation for nature by her Parents, Nohrita and Guillermo. They instilled in Claudia from an early age the value of conserving water and electricity and planting trees for the sake of future generations. These valuable lessons became an integral part of her life and many years later led her fiercely to RAVENS-WAY WILD JOURNEYS LLC!
Her early formative years were grounded on four stout pillars: Education, Discipline, Nature, and World Travel. Balancing a very rigorous academic schedule, Claudia grew up spending every weekend at the country house in the Mountains. There she enjoyed the incredible habitat diversity while hiking, horseback riding, and discovering first hand the splendor of the Andean mountains. Her fondest memories are centered in the countless day-long explorations by horse with her family and friends, the stream expeditions led by her Mother, and planting trees amidst beautiful gardens. One unforgettable early childhood memory even saw Claudia and her family at the crack of dawn watering young plants and trees to protect them after an unexpected ice storm!
During her youth Claudia was fortunate to travel extensively. Her favorite were regular trips to Asia with her Parents to learn from her Father, a successful entrepreneur, about the family business, joint ventures, and cross-cultural negotiations. Claudia also traveled to Europe, and the U.S., as her Parents believed in a well-rounded education that included several languages and exposure to different cultures. These valuable worldwide experiences gave Claudia the unique opportunity to explore firsthand diverse natural environments, countries, and cultures. Also, they allowed her to compare and contrast the use and abuse of nature's gifts and resources around the world with her native Latin America.
In 1983, Claudia moved to the U.S. to pursue her Undergraduate Degree in Finance and International Business (with minors in Japanese and French) at the Wharton School of Business, University of Pennsylvania. In an effort to maximize the privilege of attending one of the world's preeminent business schools, she also fulfilled the academic requirements for the Wharton MBA program during her third and last year. In 1986, Claudia graduated and moved to New York, working first for an International Financial Institution focused on International Private Banking Business Development and then for an International Venture Capital Firm responsible for International Private Equity & Investments.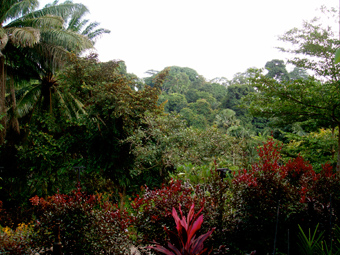 Working in New York marked the beginning of an exciting and stimulating period of living around the world. From 1989 to 1998, Claudia lived in London, Paris, Brussels, Amsterdam and Montreal. Throughout these fascinating experiences and immersion into multiple cultures, a common thread was the exploration and enjoyment of the wonders of the Natural world. Visiting the National Parks and Nature Preserves in Europe offered a very stimulating learning experience. In particular, Claudia was struck by the pristine Ecosystems she encountered owing to the highly Protected Status of their Fauna and Flora. Claudia was exposed to the Conservation movement in France, the Netherlands, Belgium, Italy, Austria, and Switzerland from both Environmental and Social perspectives. She was very impressed by the commitment with which people sought to protect their precious Natural Resources and preserve their Biodiversity for the sake of future generations.
To balance her hectic lifestyle, constant travel, and the overcrowded and polluted cities, Claudia always sought the solace of the natural world. She managed to spend weekends exploring Provence and the Ardennes, and holidays hiking and exploring the extraordinary beauty of the European Alps. Given her fondness for the majesty of mountain ranges, Claudia's most unforgettable memories are trekking in Mont Blanc, Monte Rosa, the Matterhorn, and the Dolomites. The diversity of their plants and wildlife was remarkable and unforgettable. She was also fascinated by the fact that she could hike the same mountain Massif from several different countries and enjoy a completely different experience each time. Spectacular vistas, enchanting habitats, and blissful solitude wove a lifelong tapestry into the fabric of her life.
During her time living and traveling in Canada, Claudia was exposed to valuable experiences given the country's status as a world leader in Conservation. Canadians value Biodiversity for its own sake, as it offers resources that lend themselves to facing various Environmental challenges such as Climate Change. It was remarkable to experience firsthand how protecting Biodiversity is a shared responsibility for all Canadians, including federal, provincial and local governments, the private sector, civilians, and Aboriginal Peoples. Powerful examples included country-wide initiatives to protect land, wildlife, wilderness, and water for the benefit and enjoyment of future generations. From Darkwoods, British Columbia, to the Nahanni Ecosystem in the Northwest Territories, to Deep Cove, Nova Scotia, and many other locations all across Canada, governments have taken action to protect more than 100 million hectares of land — nearly 10 percent of Canada's land mass — and 3 million hectares of ocean.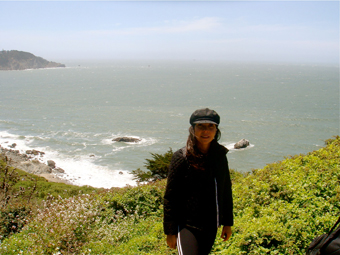 Inspired by so many effective initiatives, Claudia become actively involved in Conservation efforts hoping to help protect the Wilderness & Wildlife Reserves surrounding Parc National Du Mont-Tremblant. Passionate about protecting and maximizing the wilderness around the remaining private lakes, Claudia promoted the idea of buying land for Conservation purposes, and bought land on Lac-Gelinas, the last private lake in the area, to protect it from development. It was in the pristine wilderness and the lush mountain forests that Claudia had the privilege to see for the first time Black Bears enjoying wild berries, a pack of Wolves hunting for prey at dusk, a 1500-pound Moose walking through the dense forest, and the ghastly apparition of a regal Lynx while Snowshoeing on the mountains during a blizzard.
In 1999 Claudia moved to the U.S., become an American Citizen and attended Harvard University. To complement her Business education, she pursued a Master in Public Administration at the Kennedy School of Government, while also attending Technology courses at MIT. In 2000 she graduated as a Mason Fellow in Public Policy & Management. Living in Cambridge on the Charles River while attending Harvard allowed wonderful explorations and exposure to the beauty of many Wildlife Refuges & Nature Preserves in New England.
For the following six years Claudia worked for an International Financial Institution as an Institutional Asset Manager. She focused first on International Business Strategy and later on Institutional Asset Management & Market Development. These very rigorous and demanding years of constant travel prevented any nature explorations. During this very intense period, Claudia longed for being out in nature, as she had throughout her life, and realized that despite the wonderful professional stimulation and the privilege of having a senior Corporate position this unbalanced life-style was unsustainable.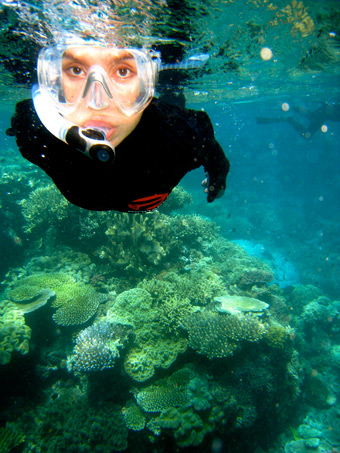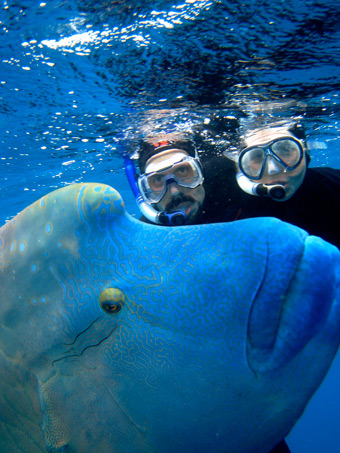 After graduating from Harvard and while working in Boston, Claudia served on the Board of Directors of Project Hope. Her focus in the Boston and Cambridge area was to give conferences to promote women's education. As a passionate women's advocate seeking to empower women of all ages, Claudia worked with high school girls, college & university students, and women in shelters. There she promoted a message of empowering women with education, staying in school and graduating, and the importance of making educated personal choices about their lives and their futures. Claudia joined her voice with like-minded Activists concerned with helping young women understand the long-lasting consequences of pregnancies in their lives, communities, our planet, and the Environment.
Upon departing Boston, Claudia traveled to Japan to explore relocation possibilities in Asia, where her brother, Juan Pablo, is a successful entrepreneur. While pursuing new business opportunities they traveled extensively in China, where she was both mesmerized by the level of growth & development and appalled by how that rapid growth was seriously damaging their Environment. Juxtaposed to a very impressive infrastructure and unique architecture there was overwhelming land degradation, deteriorating water quality and water scarcity, severe air pollution and declining natural forest cover – trends that unfortunately continue today.
Traveling around China was a major turning point as it heightened Claudia's concerns about the health of the Environment, the availability of natural resources for current and future generations, and the sustainability of long-term growth. Despite the exciting working possibilities in Japan and China, Claudia was longing for a major lifestyle change where her endeavors would feel more aligned with her life-long passions. Therefore, rather than committing to any of the many exciting relocation options that she had explored, she was encouraged by her brother Juan Pablo to take some time and travel to Arizona instead. This amazing step in her Journey proved to be the most transformative and rewarding, leading to the beginning of the happiest, most balanced and meaningful chapter of Claudia's life!
Upon arrival, the spectacular Catalina Mountains, the majestic skies, the diverse and unexpectedly lush Sonoran Desert, and the extraordinary beauty of the Sky Islands took Claudia's breath away. Likewise, the ideal climate and fresh air, the preponderance of undeveloped wild land, and the remarkable and pristine beauty of the Chiricahua Mountains captivated her. After the privilege of traveling and living all over the world, nowhere before had she felt so compelled to stay.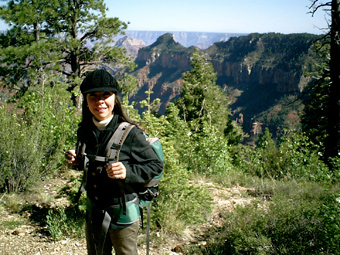 The natural beauty and Biodiversity of the Sky Islands and its vast pristine wild areas were unlike anything Claudia had ever seen before. So was the shared appreciation of nature and the preservation of it's precious gifts by the wonderful people she was blessed to meet after settling in her new home. Naturalist and Environmentalist Vincent Pinto, was a key inspiration, an example, and a powerful catalyst in Claudia's quest for a life-style change and the pursuit of a more meaningful endeavor based in Conservation.
Claudia joined Vincent at RAVENS-WAY WILD JOURNEYS LLC, and together, guided by their shared passions, complementary skills, and common vision, committed to provide a myriad of opportunities aimed at reconnecting people with Nature and the Environment. Together they offer low impact and environmentally responsible Adventures to unique and beautiful wild areas in the Sky Islands. They expose people of all ages to a variety of memorable wild adventures designed to give a greater appreciation for and understanding of nature, all the while inspiring and educating within a framework of environmental stewardship and responsibility.
Claudia and Vincent share the belief that with so many dire environmental problems facing our Planet, it urgently needs all of our combined knowledge and inspired efforts to start upon a committed path of recovery. Thus, they are both passionate about joining their voices to the chorus of other people around the Earth concerned with the protection of our fragile Natural Resources. By dedicating their lives to RAVENS-WAY WILD JOURNEYS LLC Claudia and Vincent are committing themselves, and hoping to inspire others, to take the small steps that we can all take to protect and preserve our fragile environment !
Claudia feels very privileged to be a steward of the land at Raven's Nest Nature Sanctuary  where she is passionate about empowering local communities by offering a model of sustainable living practices. Thus, at both their Nature Sanctuaries – Raven's Nest and Raven's Mountain, Claudia & Vincent are constantly striving to minimize the potentially negative effects from the local and global Environments. Their Environmental Philosophy includes practicing and promoting Reduce/Reuse/Recycle, Energy, Fuel and Water Conservation, "Zero Waste", RainWater Harvesting, Organic Gardening & Composting and Stewardship Practices.
Since their arrival to Raven's Nest  in March 2008, Claudia & Vincent have been committed to restoring degraded habitats and promoting land conservation in their 42 acre Nature Preserve. They firmly believe that every inch of wild land is sacred because it is home to a plethora of Wildlife and Native Plants that helps lend unique Biodiversity to the Sky Islands Region. They have planted and continue to import Native apecies of Trees, Shrubs, Vines, Succulents, and Wildflowers, including many Edible and useful Plants, in an effort to create a very diverse and resilient Wildlife Habitat.
Claudia avidly pursues Organic Gardening & Composting as a natural extension of her dietary preferences and guidelines that were developed at an early age. Balanced nutrition, healthy food alternatives, and Organic food have been her life long passions. Claudia's quest for good health and her commitment to healthy cuisine over the years have led to a firm believe in the critical importance of a Sustainable Table. Fortunately, at Raven's Nest Nature Sanctuary Claudia has been able to grow her own nutritious and delicious Organic Fruits, Vegetables, Herbs, and Sprouts. Fascinated by the prospect of planting local varieties via their own compost and Rainwater, Claudia and Vincent proudly promote the rewards of a healthy, sustainable lifestyle.
At RAVENS-WAY WILD JOURNEYS LLC Claudia applies her past experience, running all the business aspects of their exciting and rewarding venture. Claudia is also a passionate educator particularly in the field of sustainable living and Women's education. She focuses on Corporate groups by sharing her own life experience and the importance of enjoying, learning about, protecting, and preserving  Nature & the Environment to balance stressful business and academic lifestyles. Further, with School groups, Claudia feels compelled to expose kids to the wonders of the Natural world to plant a seed in them from an early age of understanding, respect, and commitment to protecting the Environment. As an Ambassador of the Sierra Club, Claudia speaks about the importance of Women's Education, Overpopulation awareness (in particular, it's impact on Natural Resource scarcity), the relevance of Family Planning, and Sustainable Living Practices.
Claudia will be delighted to discuss specific Women's Workshops and Corporate Program options for your organization.
RAVENS-WAY WILD JOURNEYS HAS BEEN FEATURED IN: