A WARM WELCOME TO ALL SANTA CRUZ COUNTY, AZ EDUCATORS GRADES 4 -12!
Why is the world class biodiversity that we have in Santa Cruz County so famous? What are the Sky Islands? How can we collectively inspire our students to learn about and help protect the local species that help support a healthy environment and thriving economy?
All Santa Cruz County Educators Grades 4 – 12 are invited for an advanced workshop about the stunning biodiversity of the Sky Islands region. Via a combination of slide shows, nature walks and hands-on activities, educators will be given the tools, methods, and techniques required to form effective school-based Sky Islands Conservation programs and learn effective ways to impart critical environmental concepts to the students. It is imperative to educate future generations about the amazing wildlife and native plants that we are fortunate to have in the Madrean Archipelago – including our extraordinary natural heritage in Santa Cruz County!
Join this Professional Development opportunity at – NO COST TO YOU – and receive a Sky Islands Biodiversity Certificate upon Completion.
WHEN:

Monday, February 20, 2023
WHERE: Raven's Nest Nature Sanctuary

by Patagonia Lake
TIME:

9:00am – 4:00pm
REGISTRATION DEADLINE: Friday, February 17, 2023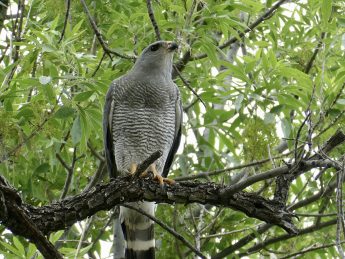 Since 1987, Naturalist, Wildlife Biologist, Ethnobotanist, &  Wilderness Survival Instructor Vincent Pinto has taught countless other educators how to effectively engage students of all ages with their natural environment, inspiring them to become the next generation of conservationists via Ravens-Way Wild Journeys LLC.  Passionate about the urgent need to help protect the Sky Islands unique biodiversity, Vincent has been offering Sky Islands education and conservation programs for over 35 years. 
As a Patagonia Area Resource Alliance – PARA- Board Member, Vincent felt compelled to help protect local flora and fauna by coming up with the concept of his new ground-breaking film:  
Biodiversity in the Heart of the Sky Islands
Vincent serves as the Screenwriter, Narrator, and on-screen Host to promote the urgent need for Sky Islands conservation efforts with a focus within Santa Cruz County – in the Patagonia Mountains and Sonoita Creek.
This Nature documentary explores why we are so fortunate to enjoy such amazing biodiversity in the Madrean Archipelago. In the heart of this region the Patagonia Mountains and Sonoita Creek support a myriad of mammals, birds, reptiles, amphibians, invertebrates, as well as a dazzling array of native plants. The film delves deeply into the lives of their intriguing species. In addition to exploring the unique biodiversity and beauty that lies within Santa Cruz County, learn about the looming threats to the ecological integrity of the Patagonia Mountains and Sonoita Creek.
Vincent approaches the content of the film with a broad view – giving prominence to both rare and common species, temperate and tropical ones, the flashy and the cryptic… The result is a kaleidoscopic view of our region's much vaunted, yet highly imperiled biodiversity.  
All of the proceeds from the film will benefit PARA to support its ongoing conservation efforts in the Patagonia Mountains & Sonoita Creek. 
WHAT ARE THE SKY ISLANDS?
Arizona's renowned Sky Islands – a region hosting more biodiversity than any comparable area in the U.S. Southeast Arizona hosts soaring mountain ranges carpeted with forests – each isolated by surrounding foreboding deserts and parched grasslands. These ranges are thus virtual habitat islands, lending the region its most famous name – "The Sky Islands". Here we enjoy a world-class biodiversity hotspot!
Six different biological provinces overlap in this region:  Rocky Mountains, Sierra Madre, Sonoran Desert, Chihuahuan Desert, Great Plains, and Neo-tropics.  These key Sky Islands conservation zones, have a very rich ecology and inherent beauty. 
OUR NATURE SCIENCE SCHOOL CONTINUES TO WELCOME ALL EDUCATORS 
Our Nature and Science School is designed to immerse your students in a hands-on Nature experience, incorporating your school's curriculum and the specific needs of your group. We'll work with you to custom-make a program that will be an unforgettable Nature Adventure and learning experience for your students.  We aim to inspire children and young men and women to not only see the inherent values in Nature, but also to participate in the the natural world.
From 4th grade through all levels of College, we are able to adapt most RAVENS-WAY WILD JOURNEYS LLC offerings to the age and learning abilities of your students.  Safety is always stressed in all of our Nature and Science School offerings – from both physical and emotional perspectives.  While we focus deeply on learning, the well-being of visiting students is always foremost in our minds! Learning while having fun at Raven's Nest Nature Sanctuary is a priority. As hosts and instructors we strive to make each individual student feel that this is their home away from home!
Best of all, is the experience at  RAVEN'S NEST  our 42-acre Nature Sanctuary near Patagonia Lake and Sonoita Creek State Natural Area.  Here your students will enjoy private access to our miles of Nature Trails and engaging Sky Islands Discovery Center – a Nature Center full of endlessly fascinating natural history and wilderness survival displays.  They can explore to their heart's content and have fun while learning about the ecology of the Sky Islands region.
Your group will stay in Main Camp, where you can either bring your own tents or rent  ones from us.  We can accommodate groups of up to 30 with enough advance notice.  The facilities at Main Camp include:
Use of the Sky Islands Discovery center – complete with many Natural History displays, Ecology classroom, Ethnobotany displays, Stone-age & Wilderness Survival classroom, Earth Stewardship classroom, Commons Area, and Organic Gardens/Orchard.
Clean and state-of-the-art incinerator toilets
Solar or indoor hot showers
Use of our barbecues
Covered Dining Area
Use of our fire hearths, as conditions permit
Miles of beautiful Nature Trails
Access to our fascinating Stone-age Village – perfect for learning Wilderness Survival Skills
Outdoor sinks with delicious well water
 During your stay with us we can help you to plan meals, suggesting various foods that are nutritious, delicious, and easy to prepare while with us.  We'll help to make your logistics easy, allowing you and us to focus on the education and well-being of your students.
 Furthermore, your students can enjoy many of their classes and hands-on projects at our Stone-Age Village. This unique area is ideal for learning a myriad of Wilderness Survival Skills and Stone-age Arts.  Teachers, administrators, and parents – come and see for yourself, as we would love to give you a free tour of all of our facilities!  You can see for yourself the time, effort, and care that has gone into making Raven's Nest a great learning facility!  Visiting teachers and parents also have a comfortable area within our beautiful Safari Camp Ecolodge where they can enjoy peaceful breaks from their group.
 At RAVENS-WAY WILD JOURNEYS LLC, we've organized our Nature and Science School to help you choose the best curriculum options suitable for the ages, interests, and passions of your students.  Virtually any combination of topics is possible and we'll help you come up with a memorable Outdoor Program and an incredible wilderness experience that will forever connect your students to Nature and provide deep memories for years to come!
I. WILDERNESS SURVIVAL SKILLS PROGRAM
What would you do if you found yourself lost in the desert? The woods? The mountains? Would you know how to make the things that you need directly from the natural environment? What if you lost some or all of your modern gear or it failed – would you know what to do??
Though countless people find themselves in survival situations each year, few are truly prepared. If you or your family enjoy time in the great outdoors, then you owe it to yourself to empower your mind with the knowledge and practical skills that may someday save lives.
Unlike many survival courses taught today, we focus exclusively on what Nature can provide, not fancy survival kits. Students will learn to value and respect the natural resources around them, as they will discover how useful they can be in a wilderness survival situation. We invite you and your students to be empowered by knowledge, experiencing the old adage – "the more you know, the less you need!".
At the conclusion of their RWWJ Wilderness Survival Program students will be a wealth of life-saving knowledge for their family and friends and receive certificates of achievement in recognition of their accomplishments!
We recommend an in-school pre-trip visit by Vincent who is an expert Wilderness Survival Instructor, Wildlife Biologist, Naturalist, Ethnobotanist, and Astronomer.  Meeting your students at their school allows for a relaxed introduction to each other and a chance to view a slide show, highlighting some of the activities in the wild, wilderness survival skills to come, as well as the ecology of the Sky Islands region.  The slide show can be custom-made to suit your exact curriculum needs.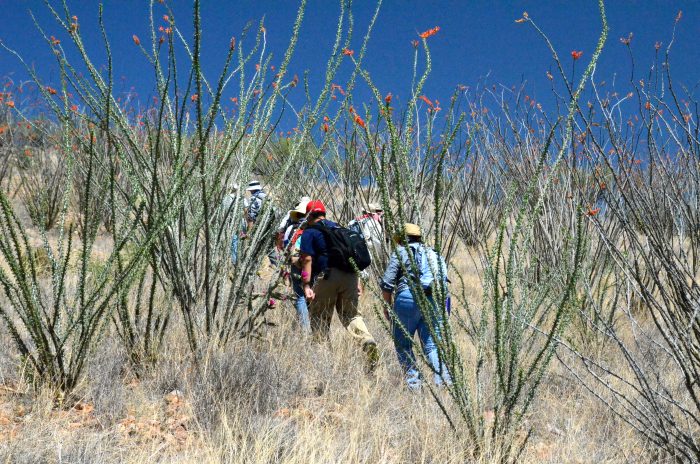 Choose from any of our STONE-AGE & WILDERNESS SURVIVAL SKILLS Curriculum, including:
WILD EDIBLE PLANTS
Arizona contains an incredible array of delicious and nutritious native plants that formed the dietary basis for the progression of cultures that preceded our modern era.  Now you too can learn to supplement your existing diet with these tasty resources, as well as safeguard yourself and others in a survival situation.
Exploring among the area's deserts streams, forests, and grasslands you'll learn how to find, identify, harvest, process, eat, and store a plethora of wild taste treats.  We'll also look at a hunter-gatherer diet for the area, cover a variety of stone-age cooking techniques, discuss safely using wild edibles, and make several plant-collecting/ processing tools.  By the end of the class you'll count each plant as, literally, a friend for life.  
Note: given the inherent risks in consuming wild plants, students must be a legal adult in order to actually consume them.  NO Exceptions!  Students of any age can learn about wild edible plants and their role in human ecology.
WILD MEDICINAL PLANTS
Using the diversity of environments at our disposal, we'll delve into a wide variety of natural, plant-based medicines.  During the class we'll address such ailments as: headaches, stomachaches, sore muscles, infections, bleeding, abrasions, eye infections, sore throat, colds, and more. You'll also prepare your own herbal salve and wild teas to take home.  Learn how Nature heals all!
Given the inherent risks in using wild plants for medicine, students must be a legal adult in order to actually collect and possibly use them. NO Exceptions!
NATURAL SHELTERS
Take away our modern buildings, tents, plastic and other familiar materials and many would be at a loss as to how to shelter themselves from the elements.  Yet shelter-building constitutes a crucial wilderness survival skill that can readily save lives.
Now you can learn first-hand how to construct, live-in, and maintain both ephemeral and semi-permanent stone-age shelters.  Using the examples in our Stone-age Village, your students will learn how to construct: lean-tos, wickiups, shade ramadas, a-frames, and other creative shelters.
With the knowledge that students will gain in the class, they soon will be crafting their own wilderness shelters from earth, stone, plant, and other materials.
STONE-AGE TOOLS
Stone, bone, antler, wood, and clay are some of the materials you'll work with in this class, as you learn the ancient wisdom of stone-age tool-making.  While there are many projects to choose from, you may well make some of the following during your time with us – stone saw, stone knife, pecked bowl, burned bowl, digging stick, cactus brush, tongs, wedges, cordage (plant rope), and more.
Further, we'll guide you in learning how to effectively use each of your creations.  See how working hands-on with the bounty of the Earth inspires your students and gets their creative juices flowing!
FIRE-BY-FRICTION
What makes us human? Intelligence? Tool-use? Or is it fire?! No other species that we know of makes fire and employs it for a multitude of purposes. Here we'll delve into some of the time-tested fire-making traditions of our ancestors from around the globe.
You may choose to focus on any of the following techniques or to try your hand at all of them: hand-drill, bow-drill, fire-plow and fire-saw. Using the finest materials available in the U.S., and perhaps the world you'll learn how to gather your own materials and fashion them into a beautiful and efficient fire-making kit. We may also use fire as a tool to craft other objects and to provide many of our needs.  Fire safety is stressed at all times!
SENSORY AWARENESS
Sensory awareness is the ultimate foundation for all other outdoor skills and knowledge.  At RWWJ we'll introduce the students to a new world – one where brilliant colors and dances of shadow and light grace each moment.
We require that students leave all electronic gadgets at home and arrive to Raven's Nest Nature Sanctuary ready to experience the magic and wonders of the Natural world. Textures draw you near to touch and experience, while rich tastes and delicate aromas prove equally alluring.  The symphony of Nature accompanies these sensations, as students relearn the art of sensory awareness.  Through a series of outdoor exercises and experiences students will once again feel "sensible", leaving behind at least for a short while all the technology they have become so dependent upon!


THE ART & SCIENCE OF TRACKING
It has been said that ignoring the tracks and signs of animals is akin to only reading the covers of books.  In other words, we are able to see the occasional animal, but far more often their presence can be detected (if we choose to "open the book") through a track or other sign that they leave on the landscape.  We will leave no stone unturned in our quest to find the footprints, scat, feathers, lays, scrapes, trails, holes, tunnels, and other signs of local wildlife.  As an educator it is very powerful to witness how the senses of your students open up to a whole new world of life and possibilities during a Tracking class.
Don't miss this powerful opportunity, as we teach your students how to find, identify, age, and interpret a wide range of wildlife tracks and signs. While the focus of the class will be mammal tracks, we'll also delve into the tracks and other signs left by birds, reptiles, amphibians, and even invertebrates.
The Sky Islands of Arizona play host to the most birds, mammals, & reptiles of any comparable area in North America. Despite the fact that wild animals are very secretive & elusive, they often leave ample evidence of themselves in the form of tracks & signs. Being able to recognize these wildlife tracks often proves critical in appreciating our extraordinary biodiversity and Nature as a whole.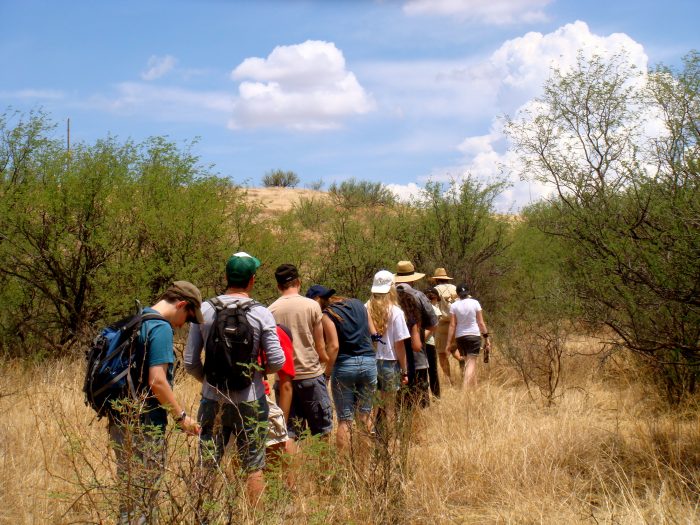 Tracking is now recognized as one of the most important tools in the study of a wide range of wildlife species.  Accordingly, we'll guide your students as they scientifically measure, draw, photograph, artistically journal with, and investigate the tracks and signs that they discover in the wild.
ROPE-MAKING
The world is full of various natural fibers and after taking this class your students will know just what to do with them!  Cordage finds its way into so many other survival skills, including: shelters, tools, fire-making, basketry, hunting, and more.
Using your own hands, as well as simple stone-age tools students will learn the basics and beyond of cordage-making.  Along the way they can also craft a variety of projects that rely heavily on the rope that we've created.  While you may sometime feel "fit to be tied" in the wilderness, you'll now learn what it means to be "tied to be fit", as you rediscover this ancient art!
FLINT-KNAPPING
 One of the most vital and basic of stone-age and survival skills is to be able to transform rocks into useful and beautiful tools.  Starting with gathering, we will create a variety of stone tools and implements using stone-age ingenuity.
Rock saws, knives, scrapers, spoke-shaves, wedges, drills, etchers, arrowheads, and spear-points are some of the projects that we will make via this intricate art. These valuable wilderness survival skills will teach students of all ages not to be dependent upon modern gadgets and to look at the natural resources with newfound respect.
STONE-AGE HUNTING & TRAPPING
During this class we will hearken back to a time when we sought the lives of our animal relations for our daily sustenance. We will approach each tool and hunting weapon with an attitude of reverence and respect, seeking to honor the hunt. Hands, sticks, rocks, traps, snares, and bow/arrow gain new meaning when used properly and crafted directly from Nature.  Safety and respect for all of life are always stressed in this class.
Students  can also learn the art of transforming your quarry into a plethora of useful items. See how hides, bones, antlers, hooves, and sinew gain new life in a variety of stone-age projects.
Note: Needless to say, absolutely NO animals are ever harmed at our beloved Raven's Nest Nature Sanctuary as we practice these skills. We simply want to educate the students about the Wilderness Survival Skills successfully employed by all of our ancestors and which could save lives during an emergency survival situation.
II. ETHNOBOTANY PROGRAM
Ethnobotany – the study how people use plants for a wide variety of purposes – is perhaps the oldest field of human study.  Anthropological evidence suggests that humans have always had a plant component to their diet and have used tools (many plant-based) since prehistoric times.  It is a fascinating field where your students will gain respect and appreciation for the abundant native plant resources in the Sky Islands and the Southwest.
Your students will learn which species can be used for food, shelter, tools, hunting, basketry, fire-making, art, medicine, and many other purposes.  In the process of exploring a wealth of useful plant species, they will keep journal records and make a take-home craft or tool involving a native plant.
Ethnobotany is also a vital foundation for becoming a well-rounded Naturalist and wilderness survival practitioner.  Students explore the plant world in depth via the curriculum in this fascinating program, covering the many uses that humans have for wild, native Sky Islands Plants.
III. STONE-AGE ART PROGRAM
Cultures all the world over have always melded art with function.  Here we'll emulate these traditions, embarking upon one or more Stone-age Art Projects that reflect the interests and your personalities of your students.  Your students can create a mini-petroglyph, a rock bowl, a symbolic hunting bow, a gorgeous arrow, a clay bowl, an elaborate necklace, a well-adorned backpack, or whatever their imaginations envision!
OSTRICH EGG & GOURD CANTEENS
One of the most challenging aspects of Stone-age & Wilderness Survival Skills is to be able to primitively contain and transport water.  Both Ostrich eggs and gourds can be transformed into useful and beautiful vessels that admirably perform this very task.  Students will learn how to make each water container safe, create a carrying bag, and adorn their creations with stone-age artwork.  Follow in the footsteps of our ancestors in learning these ancient skills!



SOUTHWESTERN BASKETRY
Weaving constitutes one of the most vital skills in the stone-age world. Baskets are great for storage, food preparation, backpacks, hats, carrying devices, and many other uses. Plant identification will soon lead us down the path of gathering and weaving our own baskets using only what Nature provides.

IV. SCIENCE & ECOLOGY PROGRAM
 Given the inherent diversity of the natural world, we strive to reflect that abundance with our wide range of Science & Ecology topics.  You can choose from the following classes:
SOUTHWESTERN ECOLOGY
Explore any environment in the Southwest with us – from Deserts up to Spruce-Fir forests in quest of both fun and knowledge.  We will guide your students as they investigate the beautiful details of the environment, learning about the vital components and natural resources that make it work.  We will cover: food chains, ecosystems, natural cycles (water, nutrients…), predator-prey relationships, symbiotic relationships, plant succession, endangered species, human-ecosystem interactions, environmental challenges/solutions, historical perspectives, and much more.  Our interdisciplinary approach allows students to see the interconnectedness inherent in the Earth's natural systems and cycles, as well as the need to conserve all of our scarce resources.
We focus on the environment via hands-on activities, age-appropriate games, and through a variety of hands-on scientific studies.  Imagine your students in a real environment, learning not from a book but from butterflies, cacti, trees, the Sun, rocks, and countless other natural features.  We guarantee that they will never look at Nature the same way again!
Our basic premise in this and other Science & Ecology classes is that through exploration we begin to experience Nature, which in turn helps us to understand it.  This then compels us to love and, finally, protect it.  Now more than ever we need to embrace this philosophy of understanding, marveling at, and protecting the Earth.
POND ECOLOGY
Applying many of the same concepts covered under our "Southwestern Ecology" class, we here venture into the aquatic realm.  Water, especially clean water, is such a scarce and vital resource to not only humans but to most life found in the Southwest.  Your students will explore the plant and animal life of a small wildlife pond at Raven's Nest or nearby, using dip nets and other equipment to collect their own scientific samples.  Some of their finds may be used to restock our aquarium, allowing us a closer look into this watery world.  Additionally, we'll delve into the many threats to our local ponds, lakes, streams, and rivers, noting what each of us can do to conserve our scarce and precious water.
ORNITHOLOGY (BIRDS)
The Southwestern U.S. is famous for its diversity of bird species within a relatively small area.  Many naturalists and conservationists, including Vincent, can trace their initial interest in Nature to birdwatching.  It is only logical then to have a special class devoted to our feathered friends.  Using binoculars, field guides, scientific surveys, and our own senses, we'll seek out the beauty and environmental teachings that birds have to offer us.  Birds often serve as environmental barometers, alerting us to small and large changes in their local environments, such as pollution, global warming, invasive species, and more.  Each student will begin their "life list" of bird species (using the list they receive for Raven's Nest Nature Sanctuary) which will serve as a reminder of their personal interactions with these fascinating creatures.
MAMMALOGY (MAMMALS)
The study of mammals is an integral part of any science curriculum and a fascinating window into Nature.  Using skulls, hides, field guides, tracks, journals, photography, and other tools we will explore the realm of the Coyote, Whitetail Deer, Grey Fox, Pocket Mice, Gophers, Bobcat, Collared Peccary (Javelina), and other local mammals.  We can also live-trap smaller mammalian species, studying them in our terrariums prior to releasing them back into the wild.  In the process your students will discover the unique role of each species and how they relate to humans, including various conservation issues.
HERPETOLOGY (REPTILES & AMPHIBIANS)
What is true of mammals and birds in the Southwest is also true of reptiles and amphibians – namely, we are blessed with a diversity of incredible species that are worthy of our detailed explorations. Starting with safety (i.e. venomous species) and progressing thru scientific study and appreciation, your students will marvel at the adaptations of each species examined. We will set up simple, but effective, live traps seeking to discover the presence of local species. Field guides and our captive native reptiles will also aid in identification and understanding of these often misunderstood species.
BOTANY (PLANTS)
The study of plants, botany, is a fun and necessary foundation for understanding Nature as a whole.  Unlike animals the movements of plants are minimal, rendering them admirable research subjects.  Thus, clad with botany journals, hand lenses, plant presses, field guides, and other tools we will delve into the sylvan world of plants.  Students will document the presence and abundance of a variety of plants, learn about plant conservation, and help to remove non-native (invasive) plants from a study area.  Each student will receive our local plant list as a reminder of the diversity and beauty of our plant relatives.
GEOLOGY
The study of the Earth and its myriad of seen and unseen forces is indeed a humbling enterprise.  The scale and magnitude of changes to both the forms and physical environments of the Earth over the course of its existence are profound.  Thus, instead of mere words, we will use a field trip to the land itself to demonstrate some basic concepts of geology, such as erosion, earthquakes, deposition, igneous/metamorphic/sedimentary rocks, hardness scale, mountains and valleys, human-induced landform changes (e.g. excessive erosion due to overgrazing and urbanization) and more.  Along the way we will visit some of the extinct animals and plants that used to inhabit Arizona and seek to understand the geologic history and possible future of our region.
V. THORNS, STINGERS, & FANGS!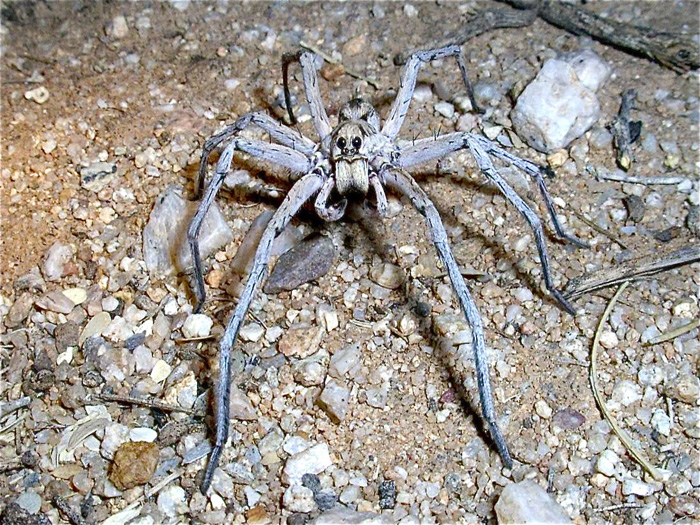 Black Widows, Rattlesnakes, Poison Ivy, spiny cacti, Centipedes, Kissing bugs, Africanized Bees, Ants, Gila Monsters, Scorpions and more – welcome to the Southwest!  How in the world can we enjoy the wilds with these species as neighbors?  In this class your students learn to tell the difference between truly dangerous animals and plants versus those that we unjustly fear.  Further, we'll delve deeply into the identification, natural history, and first aid involved with each species covered.  Not only will students increase their knowledge and safety with each species, they may also discover that they've made a few unconventional friends along the way –  giving them a wide berth at times!
VI. AMAZING ARIZONA ASTRONOMY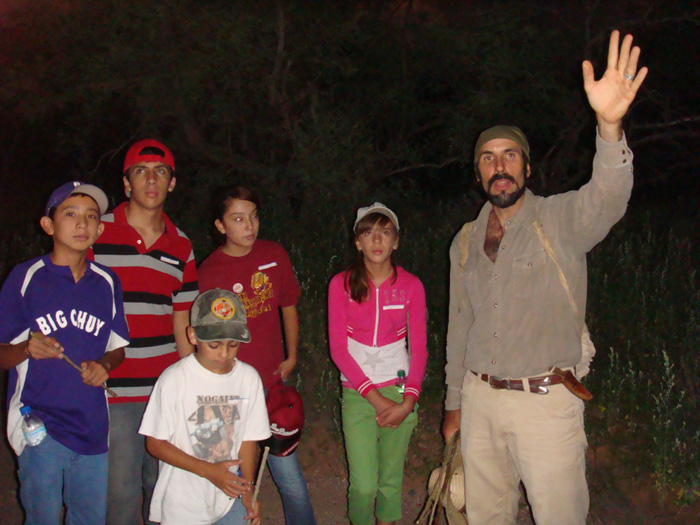 The night skies of Southeastern AZ include some of the best celestial viewing sites in North America. Year-round you can explore the mystery of the night skies, including:
A constellation tour
Planetary views
Mysterious Deep Sky Objects
Seasonal Meteor Showers
Star and planetary lore and mythology
With the aid of cutting edge technology, as well as the ancient sky stories, students will rediscover the joy of gazing at the night sky. [note: this class can be combined with a dusk Wildlife Safari or Night Walk if you desire]
VII. EARTH STEWARDSHIP PROGRAMS
 Perhaps there is no more vital concept that we can pass on to your students than to take better care of our precious and natural resources.  Viewing the Earth as a living system with limited resources leads to better stewardship of all of its components.  Thus, we will not only teach but also practice Earth-friendly activities with your class.  Water conservation, composting, reduce-reuse-recycle, treading lightly on the land, energy conservation, water-harvesting, wildlife habitat restoration, and non-native plant removal are some of the concepts that we teach, practice, and embody during your stay with us at Raven's Nest and every day that we live here.  Additionally, we can guide your students through the basics of organic gardening, teaching them to create an abundance of healthy food.
 
 TEAM BUILDING, PROBLEM SOLVING & LEADERSHIP SKILLS!
 All our Wilderness Survival Curriculum at RWWJ inherently has a team-building component that can be of tremendous value in helping your students work together.  Leadership and problem solving skills are honed during or programs for participants of all ages. For example, as your students are learning how to create fire without matches, we split them into teams to support each other and develop a team strategy that will prepare them to compete against each other in order to complete the task.  By providing a task that the students clearly cannot accomplish on their own, we allow them to see the value of teamwork and problem solving.
All the Stone-age and Wilderness Survival Skills are opportunities for team growth and for developing and strengthening leadership skills. At RWWJ we constantly highlight  how past cultures relied on team work in their communities to accomplish all of the daily tasks that allowed them to thrive! It has been very rewarding for us at RWWJ to witness how the group dynamics improve for all the groups that we host at our Stone-Age Village.
OUR STONE-AGE VILLAGE
Many of our Wilderness Survival Skills, Ethnobotany, and other programs will take place at our unique Stone-age Village.  Here we've strived to provide a realist example of a small hunter-gatherer encampment.  The shelters, tools, and other features of the village provide wonderful examples of various wilderness survival skills, thus serving as an outdoor, living museum.  Some feature of our Stone-age Village include:
Thus far, the village includes:
Flint-knapping Area/Ramada
Large Lean-to shelters
Earth-oven & Pottery firing pit
Group Shade Ramada
Food-processing Area
Grass-covered Wickiup,
Several Conical Wickiups
A-frame Shelter
Reed Shade Shelter
Arroyo Shelter
Hunting and Trapping site
Story-telling Area
Recreational Hearths
Domed Wickiup
Fire-making area
Hide-tanning area
Hunting and Trapping area
Join us at Raven's Nest Nature Sanctuary to learn how to make fire without matches, rope from local plants, tools from rocks, shelters from natural materials, natural paint from rocks, and much more at our unique stone-age village!
We invite interested teachers, administrators, and parents to tour not only the Stone-age Village, but all of our excellent facilities when planning programs with us!
RAVENS-WAY WILD JOURNEYS HAS BEEN FEATURED IN: