Gran Sasso – Gargano – Abruzzo – Rome
Although mere hours from the hustle and Bustle of Rome, central Italy contains a number of truly remarkable natural and historic sites that generally contain relatively few tourists.  Autumn is a perfect time to enjoy these special areas with weather that by-and-large is often picture-perfect.
  If you would like to discover wild Italian landscapes, cuisines, and cultures experienced by few tourists, then you will greatly enjoy this remarkable tour.  Join Naturalist and Wildlife Biologist Vincent Pinto and a variety of local guides and hosts in this thrilling journey of discovery.
We'll start our Eco-adventure in Gran Sasso National Park (est. 1991), which is a scenic drive away from Rome.  Covering nearly 350,000 wild acres, Gran Sasso sprawls across the Italian provinces of Teramo, L'Aquila, and Pescara. 
Based in an ancient hilltop medieval fortress-city our group will have easy access to an impressive number of natural and cultural sites within the park.  Here we will climb the winding streets of several quaint towns, where colorful craft shops, fragrant bakeries, and small ristorantes add a distinct local flavor to each stunning site.
Almost ubiquitous in the area are numerous dry stone walls, shelters, farms, and rock churches, melding nature and culture at every turn.  For example, a walk to a towering military castle and historic church seamlessly morphs into a stroll to Gran Sasso's wild areas, replete with wildflowers, wildlife, and panoramic scenery. Bring your binoculars and camera along, as Gran Sasso boasts some of Italy's most dramatic landscapes and villages.
Habitats within the park vary from low-lying Mediterranean Forests to high-elevation Alpine Grasslands and Meadows, which collectively support over 2,000 species of plants. Seemingly endless alpine meadows in one area have earned it the moniker – the "Tibet of Italy".
The rocky massive of Corno Grande pierces the sky at  9,554' , it's the highest point in the Apennine Mountains, and also the highest peak of the Italian Peninsula, providing multiple photographic opportunities. Several ponds and lakes furnish good opportunities to spot wildlife, which in the park encompasses a broad range of species.
Mammals in the park include:
Red Fox
Apennine Wolf
2 species of Marten
European Badger
European Polecat
Least Weasel

 

European Wildcat
Abruzzo Chamois
European Roe Deer
Red Deer
Wild Boar
Hedgehog
Hazel Dormouse
Corsican Hare
A wide range of Birds species ply the skies and lurk in the habitats of Gran Sasso, including:
Common Buzzard
Goshawk
Golden Eagle
Short-toed Snake Eagle
Peregrine Falcon
Eurasian Kestrel
Rock Partridge

 

Common Pochard
Tufted Duck
Gray Heron
Great Crested Grebe
Great Spotted Woodpecker
European Green Woodpecker
Sandmartin

 

Eurasian Skylark
Eurasian Nuthatch
Red-backed Shrike
Eurasian Jay

 

Alpine Chough

 

Common Magpie
Great Tit
Wallcreeper
Chaffinch
Redstart
Northern Wheatear
European Robin
Blackbird
Although the diversity of Reptiles and Amphibians is limited in Gran Sasso, the species there are unique and fascinating, including:
Fire Salamander (reputed to have lived in volcanoes!)
European Toad
Italian Tree frog
Western Green Lizard
Common Wall Gecko
Meadow Viper
Grass Snake
We will also keep our eyes peeled for the diverse Butterflies and other colorful invertebrates that wind their way across the Italian landscape in Fall.  The wide range of Wildflowers still blossoming in September draw in a range of species to various habitats, adding further beauty to our adventures.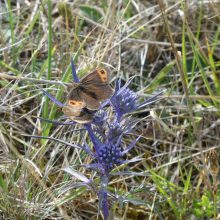 Each day will bring new culinary adventures to the fore, as local cuisines take center stage in a range of tantalizing ristorantes.  Food and wine will cover a broad range of experiences, affording daily taste adventures spiced with mountain hospitality!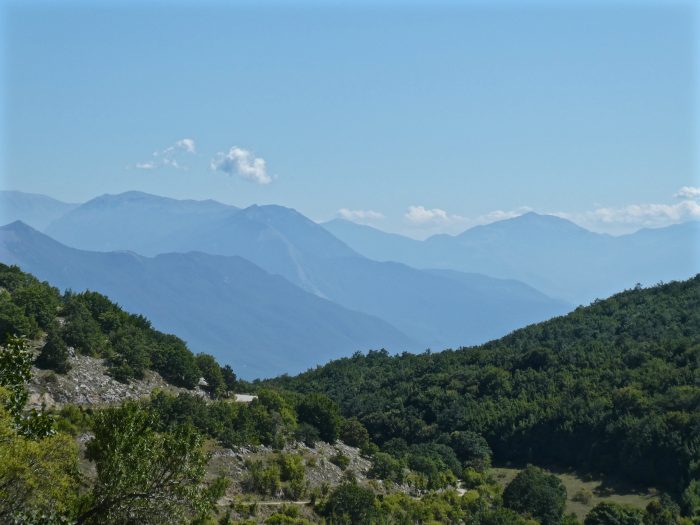 Now it's on to the "spur of Italy", the Gargano Peninsula, set in Puglia and dominated by the 292,000 wild acres of Gargano National Park (est. 1991).
The Gargano peninsula is partly covered by the remains of an ancient and haunting forest, Forest Umbra, the only remaining part in Italy of the ancient oak and beech forest that once covered much of Central Europe as well as the Apennine deciduous montane forest.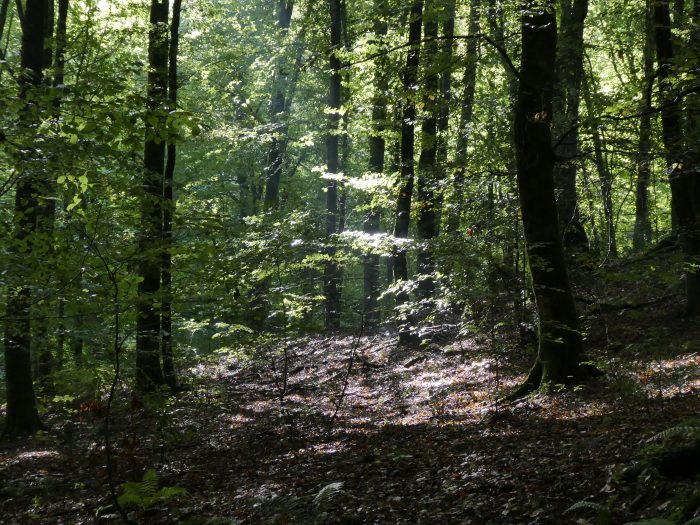 The Umbra Forest, is considered the green lung of the Gargano National Park, at roughly 2,625 feet above sea level, safeguards a thousand-years old history. The shady green expanse is home to beech trees, turkey oaks, oak trees, maple trees, and holm oaks, providing a vast habitat in prehistoric times.
The highest tree in the Forest is the holm oak of Vico del Gargano, which tops off at 165 feet and has a circumference of 16 feet.
Formerly an Island in the Aegean Sea the peninsula contains striking coves, beaches, wetlands, and islands of the coast provide a stark and beautiful contrast to the cloistered forests in this Italian version of surf and turf!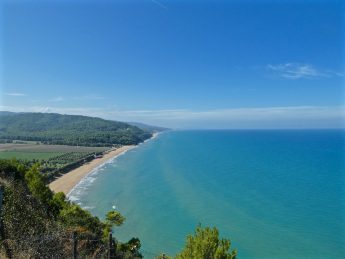 Gargano NationalPark provides a home for countless habitats, several protected areas, including the Marine Reserve of the Tremiti Islands, an area unlike anywhere else thanks to the extraordinary beauty of its sea beds and natural caves.
For those inclined to swim and/or snorkel, the captivating azure waters of the Aegean Sea offer many rewards.  There you may enjoy a wide range of marine life, including iridescent Fish and unique invertebrates.  One beach is set beneath towering limestone cliffs, bedecked with native vegetation, creating a wilderness experience at the verge of the sea.
A walk in the Gargano National Park will reveal its great biodiversity. You can admire towering beech trees, Turkey oaks, and hollies and encounter deer, badgers, foxes, as well as examples of the hundreds of animal and bird species. Untamed habitats sit near fields, olive groves and vineyards, providing a stunning setting and offering unforgettable views.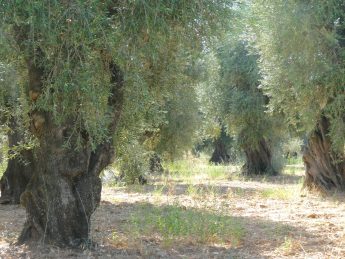 The amazing Italian culinary experience and delicious tastes continue in this region with the addition of local specialties, including olive oil, local cheese and regional pasta, and freshly landed seafood.  Our home base in Gargano will be a medieval fortress town that is now a world heritage site.
Among the wildlife we hope to enjoy in the park are:
Greater Flamingo
Eurasian Oystercatcher
Purple Heron
Common Quail
Hen Harrier
European Roller
European Bee-eater
Common Kingfisher
Common Cuckoo
Eurasian Hobby
Eurasian Jackdaw
Great Tit
Short-toed Treecreeper
Mistle Thrush
Gray Wagtail
European Greenfinch
A wide range of Mammal species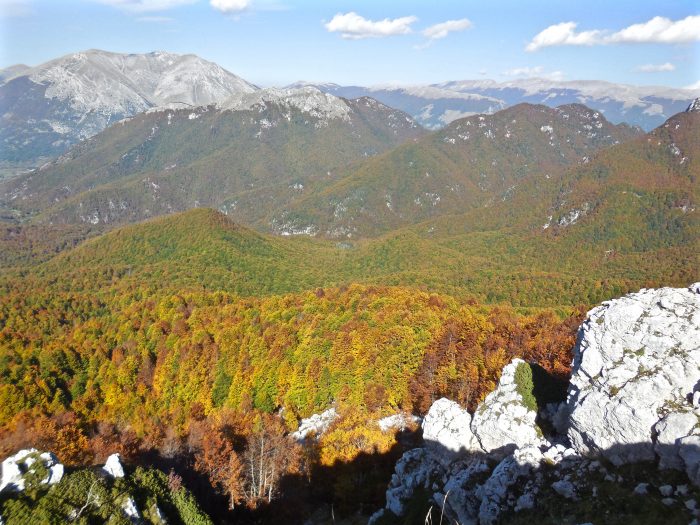 Abruzzo National Park provides a fitting final destination to our wild explorations.  Italy's second declared park in 1922, and the oldest National Park in the Apennines,it protects 122,240 acres and affords ample opportunity to delve into the wild Italian landscape.
Abruzzo plays a critical role in the preservation of species such as the Appenine wolf, Abruzzo chamois, and Marsican brown bear, the protected area is around two thirds beech forest though many other trees grow in the area including the silver birch and black and mountain pines. Other characteristic fauna of the park are red deer and roe deer, wild boar and the white-backed woodpecker.
A broad spectrum of wildlife roam the area, including the rare Mariscan Bear, a subspecies of Brown or Grizzly Bear.  The bear, along with Appenine Wolves and Eurasian Lynx (much larger than the Canada Lynx), represent a a rare trio of top predators that have vanished from most of Europe. 
We'll search for these and other typical wildlife species during our wilderness explorations amidst very diverse and healthy habitats in Abruzzo National Park.
Rushing streams with local Trout species, wildflowers, and a visit to the National Park's Visitor Center will add beauty and value to our unforgettable wilderness explorations.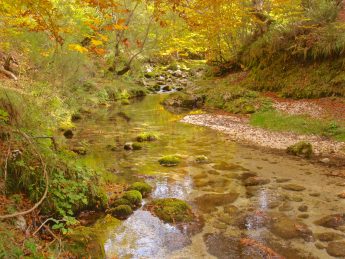 A full day visiting the ancient World Heritage sites in Rome provides a fitting end to our Italian Odyssey, and includes the Forum, the Coliseum, and several other iconic stops.