In addition to the easily-reached and veneered experience available at Raven's Nest Nature Sanctuary, RAVENS-WAY WILD JOURNEYS LLC – RWWJ also own and manage our spectacular 50+ acre Raven's Mountain Nature Sanctuary. Located in the beautiful foothills of the eastern Chiricahua Mountains, Raven's Mountain affords you a chance to rough it a bit in the Sky Islands backcountry. Ideal for learning and applying Wilderness Survival Skills, as part of a Chiricahua Birding Adventure, a Spring Wildflower Walk, and for Wilderness and Survival Filming Projects, this remote nature sanctuary preserves a fine example of Sky Islands Desert Grassland an Chihuahuan Desert habitats.
Set below 8,500' Portal or Bear Peak in the main Chiricahua Range, Raven's Mountain seems dwarfed by the immensity of the nearby 100,000 acre wilderness. Yet even a casual walk on this rugged landscape confirms that it too is indeed a mountain! It rises 600' above the valley below it and offers breath-taking views to those adventurous enough to scale its heights. Native Grasslands and Chihuahuan Desert flow from bottom to top and down again, interspersed with dense shrubs and small trees. A diverse arroyo or seasonal wash skirts the bottom of the grasslands, providing an active wildlife corridor for a wide range of species.
The main area of the Sanctuary looks over the San Simon Valley with spectacular views of the mysterious Peloncillo Mountains, where Geronimo was finally tricked into surrendering and where the first photo of a wild Jaguar was taken in the U.S.! We've purposely left the land unscathed by humans, save for a small, Hunter-Gatherer Encampment and a rustic teaching area. Cross-country walking opportunities are virtually unlimited, depending upon your levels of experience and fitness. Nearby are the tiny town of Portal, the Chiricahua Museum, and beautiful Cave Creek Canyon – each with various amenities.
RWWJ Private Programs are available at Raven's Mountain for Nature lovers who want to experience complete isolation at a Nature Sanctuary.  Thus, we purposely don't offer any of the modern conveniences and amenities that most are so dependent upon, instead opting for an authentic slice of wild Arizona!
Here is your opportunity to really disconnect from the usual rat race and immerse yourself in Nature.  Come and explore the amazing biodiversity that has been recorded at Raven's Mountain!
The Chiricahuas are the largest and one of the most remote of the Sky Island mountain ranges in the Madrean Archipelago and offer streams, waterfalls, incredible rock formations (including the hoodoos at incomparable Chiricahua National Monument), and unforgettable wildlife encounters to all who venture there.
Among the unique species inhabiting the Chiricahuas and nearby environments are:
Madrean Fox Squirrel
White-nosed Coati
Mexican Long-nosed Bat
Short-tailed Hawk
Mexican Chickadee
Red-faced Warbler
Blue-throated Hummingbird
Magnificent Hummingbird
Violet-crowned Hummingbird
Elegant Trogon
Texas Horned Lizard
Madrean Alligator Lizard
Sonoran Mountain Kingsnake
Twin-spotted Rattlesnake
Massasauga
Sonora Mud Turtle
Sonoran Tiger Salamander
Chiricahua Leopard Frog
Yaqui Catfish
The unique biodiversity of the Chiricahua Mountains provides innumerable Nature Adventure possibilities.  Join RAVENS-WAY WILD JOURNEYS LLC and let Naturalist, Wildlife Biologist, Ethnobotanist, and Wilderness Survival Instructor, Vincent Pinto be your guide in exploring this sublime region.  Vincent has explored, owned and managed Raven's Mountain Nature Sanctuary, and conducted research in this acclaimed region since 1987.
Join us at RWWJ and enjoy exciting custom-made Nature Adventures tailored to your specific Eco-travel goals and needs, including:
BIRDING ADVENTURES
Of all the potential birding destinations in the entire U.S., the Chiricahua Mountains are on a very short list of the most sought after by birders in the know.  In addition to a long list of the usual Mexican Specialty birds, the Chiricahuas have also been the place where a good number of other Mexican species were recorded for the very first time in the U.S.  The diverse plant communities contained within this expansive range provide habitat for a truly spectacular array of birds, making any Birding Adventure a truly thrilling proposition!
Your private RWWJ Birding Adventure can include:
Learning new species and improving your birding skills
Big Day goals, aiming for a high number of total species seen
Target species, such as various Mexican Specialties and species missing from your Life List
Focused birding in one habitat or visiting a wide range of plant communities
Remote Backcountry Birding from a wilderness base camp
                                                                                                                      OWL PROWL
In addition to daytime birding adventures RWWJ  can also custom-make otherworldly "Owl Prowls", searching for some of our area's nocturnal denizens. No prior bird-watching experience is needed, so join us as we roam the deserts, grasslands, and forests in search of these winged wonders!
Owls and other nocturnal birds of the Chiricahuas include (** = recorded at Raven's Mountain):
• Barn Owl
• Flammulated Owl
• Western Screech Owl**
• Whiskered Screech Owl
• Great Horned Owl**
• Northern Pygmy Owl
• Elf Owl**
• Burrowing Owl
• Mexican Spotted Owl**
• Long-eared Owl**
• Northern Saw-whet Owl
• Common Nighthawk, Lesser Nighthawk**, Common Poor-will**, & Mexican Whip-poor-will
Over the past 30 years Vincent has been a dedicated Wildlife Researcher throughout the U.S., acquiring tremendous knowledge of the natural history of Owls and other nocturnal wildlife.  Join RAVENS-WAY WILD JOURNEYS LLC  to be guided to various wildlife hot-spots, and also to learn how best to employ your various senses at night.  During an Owl Prowl we often see other nocturnal wildlife including a variety of mammals, reptiles, and invertebrates that immensely add to the overall experience.  You can also add Astronomy to your Owl Prowl, as Vincent takes you on a tour of Arizona's spectacular night sky!
Raven's-Nest Bird List (downloadable PDF).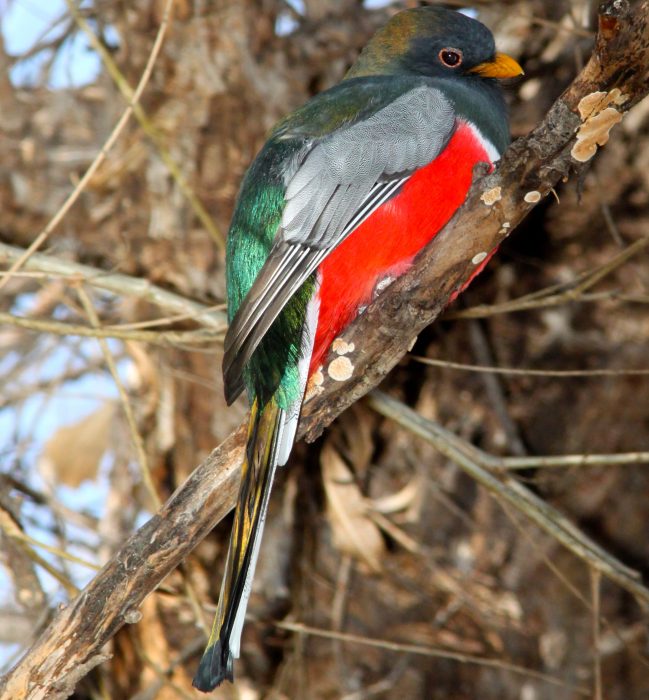 NATURALIST  SAUNTERS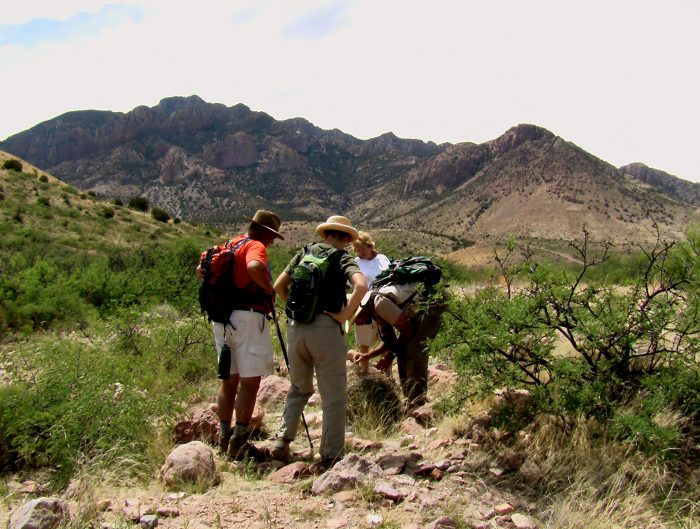 RWWJ will tailor a Naturalist Saunter based on your topic preferences, species wish list, time of the year, physical abilities, and your level of experience in the region!  Tell us the topics you're interested in and we will artfully plan day or multiple-day Nature excursions that will leave you in awe of the Chiricahua region.  You can incorporate any of the following aspects in your Naturalist Saunter:
Birds
Mammals
Herpetology – Reptiles & Amphibians
Insects and other Invertebrates
Wildlife Tracking
Wildflowers & Plant ID
Ethnobotany – Human uses of native Plants
Overall Sky Islands Ecology
Given our intimate knowledge of this spectacular Sky Islands Mountain Range for the past 30 years, we are also best suited to suggest our preferred Lodging and Meal options during your Nature Adventure. You have several choices available depending on your preferences and budget.




WILDLIFE SAFARI
Raven's Mountain Nature Sanctuary's remote location and diverse habitats of the Chiricahuas support a very diverse resident wildlife population.  Join us for a tour of the region where we search for a broad diversity of wildlife, including: Mammals, Birds, Reptiles, Amphibians, Fish, and Invertebrates.  You can choose to focus on one of these faunal groups or a combination – just let us know and we'll plan your Wildlife Safari accordingly.  Imagine a Nature Adventure where by the end of the day you've seen an Elegant Trogon, a troop of White-nosed Coati, a herd of Collared Peccary, a Zone-tailed Hawk soaring overhead, a diversity of Lizard species, exotic Butterflies, and much more.  Where else in the U.S. can you experience such stunning temperate and subtropical biodiversity in a mountainous wilderness setting?!
Imagine a day or days spent in the wilderness and other beautiful destinations, searching for these and other one-of-a-kind species.  Whether your goal is to simply enjoy wildlife encounters, to photograph various species, or to intimately know a small number of species, Vincent will custom-guide you on a personal and unforgettable Wildlife Safari.  With his expert guidance you'll greatly increase your chances of encountering rare and unique species.  Additionally, you'll be exploring in an area where you have at least a small chance of seeing a wild Jaguar or Ocelot! Among the fascinating species you may encounter during a Chiricahua Wildlife Safari are:
Madrean Fox Squirrel – within the U.S. found only in the Chiricahua Mountains
White-nosed Coati – a tropical member of the Raccoon family that ranges south into Colombia
Ringtail
American Black Bear
American Badger
Gray Fox
Coyote
4 species of Skunks
Mountain Lion
Bobcat
Bighorn Sheep
Coues Whitetail Deer – a small subspecies
Mule Deer
Pronghorn
Black-tailed Jackrabbit
White-sided Jackrabbit
Kangaroo Rats
Gould's Wild Turkeys – the largest subspecies
Montezuma Quail
Short-tailed Hawk
Zone-tailed Hawk
Golden Eagle
Prairie Falcon
Mexican Spotted Owl
Elf Owl
Whiskered Screech owl
Mexican Whip-poor-will
Magnificent Hummingbird
Blue-throated Hummingbird
Violet-crowned Hummingbird
Greater Roadrunner
Elegant Trogon
Arizona Woodpecker
Numerous other Birds
Dozens of Lizard species, including the famous Gila Monster
31 species of Snakes of all sizes, shapes, and colors
Ornate Box Turtle
Sonora Mud Turtle
Chiricahua Leopard Frog – federally endangered
Canyon Treefrogs
Yaqui Chub – found nearby in the only U.S. population
A dazzling array of colorful Invertebrates
THE ART & SCIENCE OF TRACKING
The diversity of habitats in and near the Chiricahua have fostered a rich community of large and small wildlife species.  At times they can prove to be elusive, yet evidence of their passing in the form of tracks and signs can often be ample.  It often takes a trained eye, however, to find, identify, and interpret these clues.  Otherwise, you may see mere scribbles, so to speak, instead of the tracks and scat of a Mountain Lion or the kill site of a raptor.  Vincent has been tracking wildlife since his teenage years and developed a knack for finding unusual and even spectacular evidence of various wildlife species.


 
Slowing down while examining the tracks and signs left by various species, you often wind up seeing more wildlife, wildflowers, and the subtle beauty of Nature.  Instead of watching a fleeing animal, you might well be able to piece together its behavior, learn about its natural history, and gain insights into the animal's age and diet.  Wildlife Tracking is an art and science that likely dates to the dawn of humanity and one which can be applied to any wild area that you visit.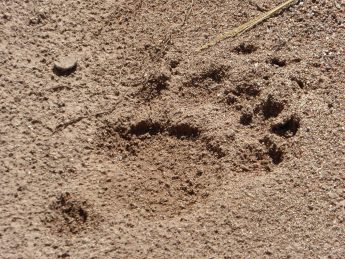 Vincent will include the following key learning aspects to your Wildlife Tracking experience:
Mammal tracks & signs
Bird tracks & signs
Reptile and Amphibian tracks & signs
Invertebrate tracks & signs
Clear print identification
Scat and other signs
Trailing animals
Aging tracks & signs
Tracking equipment
Tracking terminology
Nature Journaling
Communicating with wildlife
NATURE TREKS
Raven's Mountain Nature Sanctuary offers a strategic location from which the possibilities for challenging, amazing, and rewarding Nature Treks are endless!  We can be your home base for a wide range of longer or more challenging hikes that will test your skill, while rewarding you with stunning scenery, remote locations, and spectacular flora and fauna.  Just let us know your areas of interest, hiking abilities, and time of year you'd like to come out and we'll help you to devise a perfect Nature Trek to suit your tastes!
THORNS, STINGERS & FANGS!
Black Widows, Rattlesnakes, Poison Ivy, spiny Cacti, Giant Centipedes, Kissing bugs, Africanized Bees, Ants, Gila Monsters, Scorpions and more – welcome to the Southwest!  As an introduction to the remote Chiricahua Wilderness, this informative experience will allow you to tell the difference between truly dangerous animals and plants versus those that we unjustly fear.  Venturing into the wilds, you'll discover how to avoid dangerous encounters and to actually enjoy these sometimes daunting species.
Vincent will delve deeply into the identification, natural history, and first aid involved with each plant and animal species covered.  Not only will you increase your knowledge and safety with each species, you may also discover that you've made a few unconventional friends along the way – just give them a wide berth at times!





 ABUNDANT WILDLIFE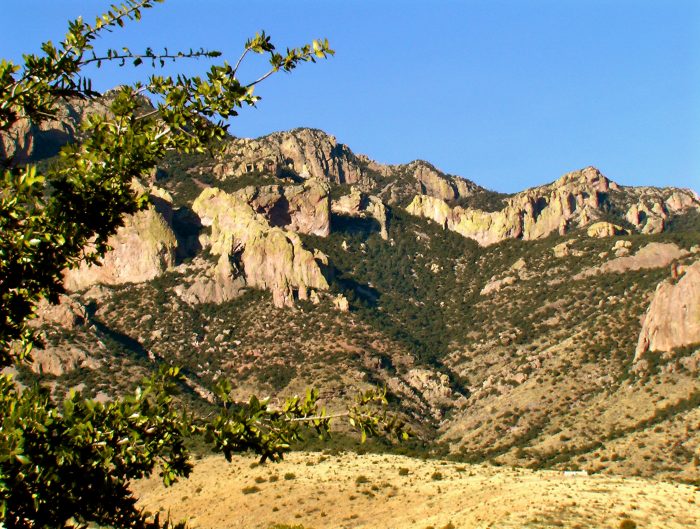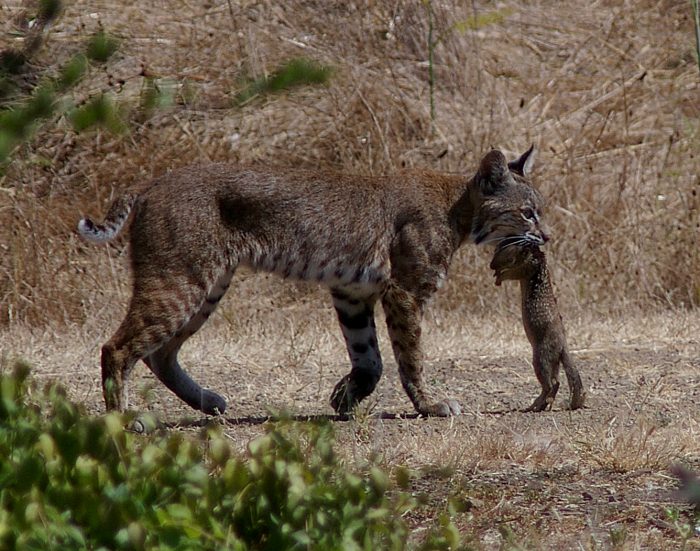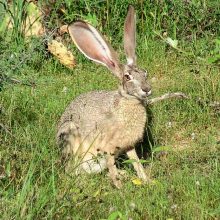 RAVENS-WAY WILD JOURNEYS will guide into this private and pristine Nature Sanctuary within a truly unique Sky Islands gem! You will discover the renowned Biodiversity and remoteness amidst breathtaking scenery, and serenity.  We'll be happy to share with you the countless possibilities to explore unseen treasures and hidden gems in this "crown jewel" of the Sky Islands!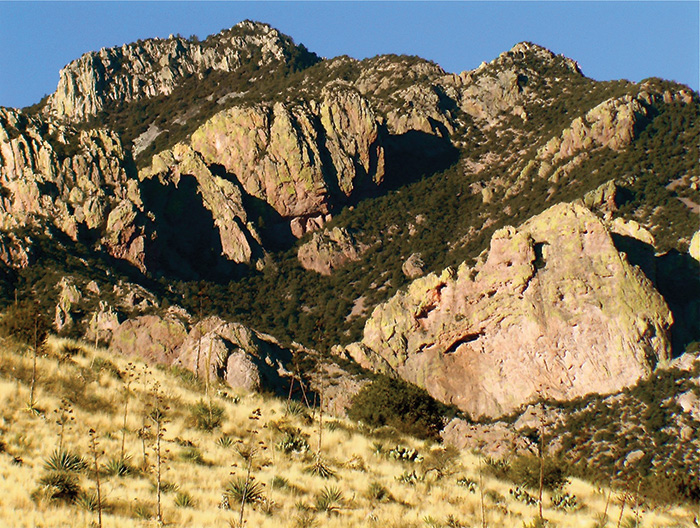 RAVENS-WAY WILD JOURNEYS HAS BEEN FEATURED IN: