CONSERVATION PRACTICES AT RAVEN'S NEST
Organic Gardening, Orchards, & Composting
At RAVEN'S NEST NATURE SANCTUARY we have planted  a variety of nutritious and delicious fruits, vegetables, and herbs,  within our Organic Gardens and Organic Orchards.  We plant local varieties of food using our own organic compost, naturally improving soil quality while promoting food biodiversity.  We have designed all our gardens and our orchards to benefit from passive and active water harvesting techniques.  Practicing efficient, deep watering with recycled rain water allows us to lessen our environmental impact by eating local, home-grown organic foods.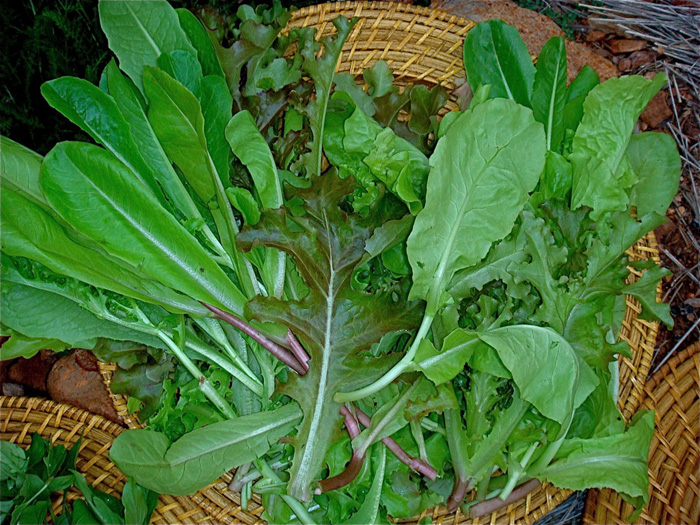 At Raven's Nest we compost all our food scraps along with other organic matter and former plant parts such as small branches, dry grass clippings, and leaves.  Composting is the basis for growing the healthiest, most nutritious, and disease-resistant foods.  When added to the soil it retains water, adds valuable nutrients, and neutralizes the alkalinity of our Sky Islands soils.
We will be happy to give you a tour of our organic gardens and orchards at Raven's Nest Nature Sanctuary so you can see for yourself the rewards of working in harmony with the land.
While staying with us at our luxury Safari Tented Camp Eco-lodge, you can savor seasonally available fruits and produce directly from the Organic orchards and gardens at Raven's Nest Nature Sanctuary!