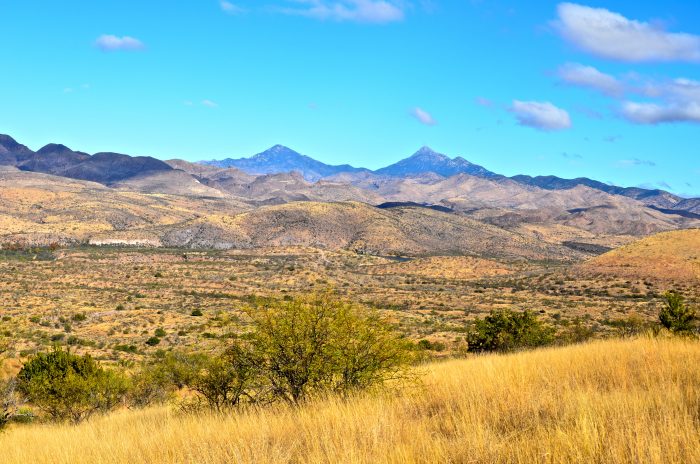 By popular demand RAVENS-WAY WILD JOURNEYS  LLC offers private, custom-made Nature Adventures tailored to your individual interests, needs and preferences. We cater to individuals, couples, families, military service members, companies, organizations, private groups, and thus focus on their specific goals, fitness level, age, past experience & training, and interests to best suit their overall field trip objectives. As a result this has become our most sought after option!
Since 1987, our decades of experience exploring, studying, researching, living, and teaching in the Sky Islands is reflected in RWWJ'S intimate knowledge of local wilderness areas and natural habitats, helping our organization to best meet your detailed objectives and preferences.
RWWJ offers an exciting menu of options that includes: Private Naturalist Saunters, Nature Treks, Birding Programs, Owl Prowls, Wilderness Survival Skills, Ethnobotany Walks, etc. In addition to these few examples of our most popular requests, RWWJ also tailors any/all of our programs to individuals or groups to meet their specific goals and skill level.
Once you share the following parameters with us via email, we will choose the most suitable destination(s) and format(s) from all the amazing options available.
Please include:
The total number of participants
Half-Day, Full-Day, or Multi-Day expedition.
Date preference
Specific areas of interest
We will respond with our suggestions and the tuition for your private Sky Islands Nature Adventure.  Given our often fully booked schedule, reservations should ideally be made far in advance if possible.
If you're an experienced birder, then we can base on your trip on your Target Species List .  Just let us know what species you're interested in seeing and we'll be happy to accommodate you. To view and download an Audubon article detailing Vincent Pinto's, experience, please click:PDF
For beginner and intermediate birders we can work with you to determine which areas to explore, while seeking a diversity of incredible Sky Islands birds.  Accordingly, we we'll concentrate our efforts in the best areas as well as lesser-known, yet diverse hot-spots in order to maximize the overall number of species you may encounter.
If you're not quite sure exactly how best to tailor your Nature Adventure, RWWJ can provide countless creative ideas that are sure to deliver an unforgettable wilderness experience, custom-made to your exact wants and needs.
Unlike many other tour companies, RAVENS-WAY WILD JOURNEYS LLC  truly provides personal attention to every detail of your custom-made Nature Adventure.  RWWJ will send an in-depth itinerary, gear list, and directions once we've helped you to design the private adventure that best suits you and your group.
As a small, local, and family-owned Conservation, Education, and  Nature Adventure organization, we are very passionate about raising awareness about our unique Sky Islands Biodiversity, and thus we highly value your interest support, treating you like the valued client that you are to us!
For details about our private program options please visit or click below: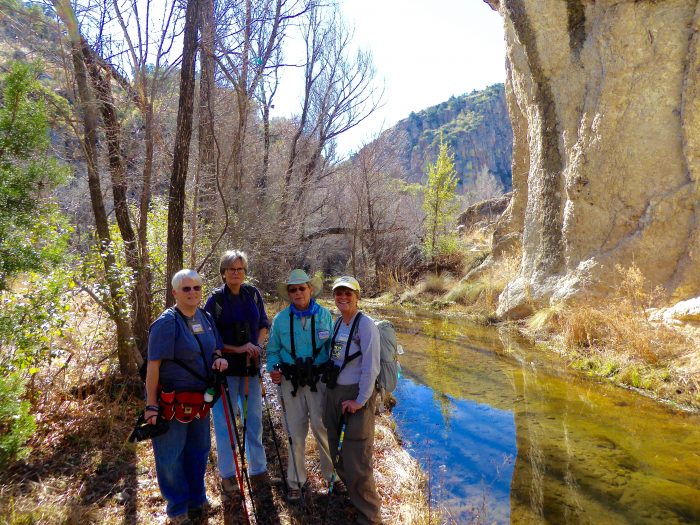 SKY ISLANDS BIODIVERSITY TOURS
If you're looking for slow-paced exploration of wild areas, covering any number of fascinating topics, then our Sky Islands Biodiversity Tours are for you!  Designed to maximize opportunities for enjoying and savoring the many facets of Nature, our Biodiversity Tours allow you to slow down and use all of your senses while taking in the sublime beauty of Nature.
Since 1987 RAVENS-WAY WILD JOURNEYS LLC has focused on offering Sky Islands Biodiversity tour options to gorgeous, vast, and pristine wilderness areas. Fully insured and permitted every year to explore the Sky Islands wilderness, RWWJ offers very rewarding guided experiences to you or your private group to explore the countless rich natural and cultural history areas of our gorgeous Sky Islands.
Join us at Raven's Nest Nature Sanctuary – surrounded by the spectacular 9000 wild acres at Sonoita Creek State Natural Area! Therefore after just a short walk from our luxury Glamping site, we are able to roam and enjoy a vast, majestic, secluded wilderness. The lists of plants and animals at SCSNA, though overlapping with those of our Nature Sanctuary, are amazingly different despite their close proximity, given the number of different habitats that can be found within this rich natural wonderland.
RWWJ offers unique Sky Islands Biodiversity Tours intended for those who crave to explore a variety of wild areas – each unique in what it has to offer – then you're definitely in the right place! Our Biodiversity Tours can be shorter or longer and range from moderate to difficult, depending upon your desired level of difficulty.  Raven's Nest Nature Sanctuary is perfectly located near a wide range of recreational opportunities that are sure to enhance your Sky Islands experience. Starting at our Nature Sanctuary,  we can guide you on a Biodiversity Tour covering about 5 miles on our groomed Nature Trails with very varied terrain.
Further afield, the Sky Islands Biodiversity Tour options are countless. Though still within easy striking range there are many very different natural environments to methodically explore. RWWJ can be your expert guide to the natural and cultural history of the region as you explore the incomparable Sky Islands.

 Trekking at a mostly moderate pace through a diverse set of habitats, you'll soon discover fascinating native flora and fauna, spectacular vistas, and the peace and quiet inherent in the wilderness.
We will work with you to carefully craft a tour that incorporates the interests, fitness and challenge level, seasonal biodiversity hot-spots, and the level of difficulty that best suits you and your group/organization.
Scenic drives that will take your breath away and which present incredible photographic opportunities can also be incorporated into your Nature Adventure. At the conclusion of all RWWJ Biodiversity Tours, you will receive a PDF via email with a complete list of the wildlife you've encountered during your Nature Adventure.
ON-SITE BIODIVERSITY TOURS
Raven's Nest Nature Sanctuary offers a great place to initiate any of your private program requests, given its miles of Nature Trails, Wildlife Ponds, and natural history displays housed within the Sky Islands Discovery Center.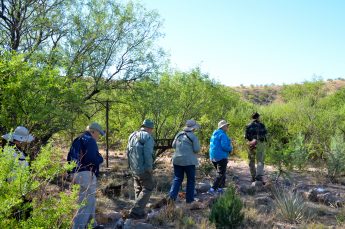 Whether you are taking a day program, staying overnight in our Safari Eco-lodge, or with a group in Main Camp, investigating the species-rich habitats at Raven's Nest is always a good place to start!
Our Mesquite Woodlands, Grasslands, arroyos, and canyons provide a personal glimpse into the biodiversity of the Sky Islands or its ample natural resources for Wilderness Survival.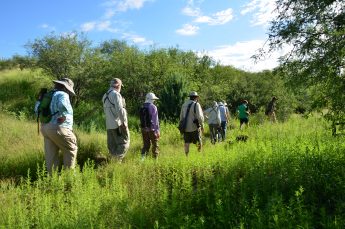 As a prelude to other experiences in Nature, consider taking a half or full-day saunter at Raven's Nest Nature Sanctuary.  Our miles of Nature trails will provide a great introduction to the Sky Islands, including its diverse wildlife and native plants.
During a relaxed walk you're much more likely to spot a troop of White-nosed Coatis (tropical members of the Raccoon family), get a great photo of a spectacular Elegant Trogon, or see the sublime details of colorful butterflies and wildflowers. We can tailor a Naturalist Saunter to your exact interests, time restrictions, and areas of preferred focus.
Join us at Ravens-Way Wild Journeys LLC and choose either a slow-paced ramble – short to long, designed to accommodate most walking abilities. Or depending upon your wants and needs, imagine an exciting trek through a diverse set of habitats, searching for fascinating native flora and fauna – many species of which are unique to our Sky Islands region.
BIODIVERSITY TOURS FURTHER AFIELD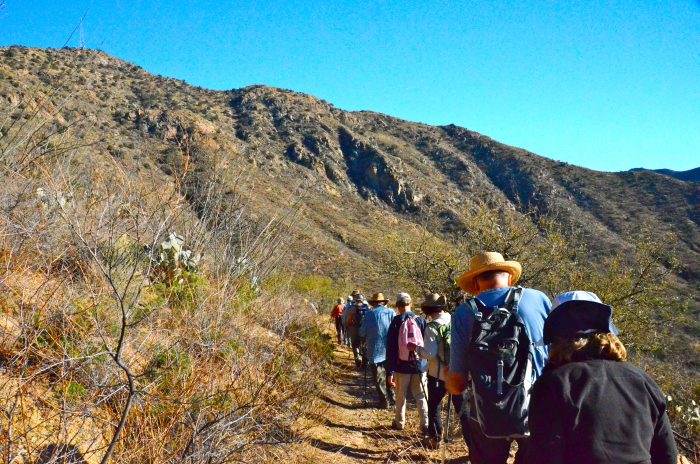 You can choose to do a Half-day, Full-day, or Multiple Day Biodiversity Tour with terrain as easy or as difficult as you like. Either way, we'll guide you at a measured pace intended to increase your chances of encountering and enjoying various Sky Islands species.
The options for a private Biodiversity Sky Islands Tour with Vincent Pinto are diverse, fascinating, and educational.  Designed to go beyond mere sightseeing and exercise during a walk in the wild!
 OUR STRATEGIC SKY ISLANDS LOCATION
Within easy striking range of Raven's Nest Nature Sanctuary are an impressive array of other wild areas. RAVENS-WAY WILD JOURNEYS LLC can be your guide to the natural and cultural history of the region, as you explore the gorgeous Sky Islands.  Be it a Sky Islands Biodiversity Tour, Nature Trek, Naturalist Saunter, Birding outing, Wildlife Safari, or Wilderness Survival program, we can custom-make a memorable experience in Nature for you and/or your group!
Depending on your target species list and interests, we shall venture even further afield requiring at least a few full day's commitment to explore amazing natural wonders and Biodiversity hot-spots!
Join us on our seasonal RWWJ Biodiversity Tours:
II. ORGAN PIPE CACTUS NATIONAL MONUMENT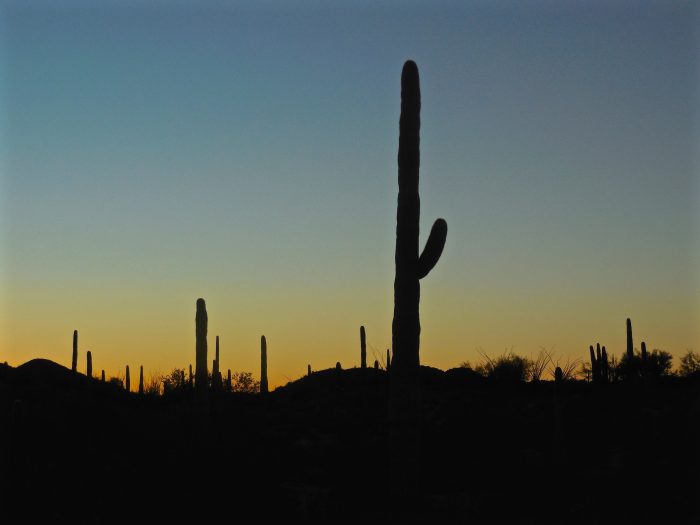 III. WHITE MOUNTAINS BIODIVERSITY TOUR
RAVENS-WAY WILD JOURNEYS HAS BEEN FEATURED IN: