A very private Eco-Lodge experience!

Our main impetus for creating our Safari Tented Camp Ec0-Lodge is to provide opportunities for you to explore Nature, while contributing to the protection of the Environment and the health of Ecosystems in the Sky Islands region.  At Raven's Nest Nature Sanctuary we've designed every aspect of our Safari Tented Camp to minimize impacts on the land and the wildlife that inhabit and visit our beautiful and secluded sanctuary.   Acting in harmony with Nature is one of our basic tenants at RAVENS-WAY WILD JOURNEYS.
The health benefits of spending time in Nature are well-documented, as are the stress-relieving aspects of taking a vacation. Travelers looking to really get away from it all  should consider de-stressing at our relaxing and secluded Eco-Lodge in the Sky Islands. Good for your stress levels and for the Environment, our Safari Tented Camp is both tranquil and invigorating. Our varied and engaging activities include: Nature Treks to pristine and remote locations, Birding, Astronomy, Wilderness Survival Skills, Wildlife Tracking, Yoga, and Meditation.   During your stay you'll savor Organic Cuisine, featuring seasonal wild delicacies.   We will help you to artfully weave the eco-vacation that strikes the perfect balance of Nature Adventure and relaxation that you so crave.
Finally a vacation that satisfies your need for comfort and pleasure, as well as your desire to help the Earth!  Rest assured that while you're having the time of your life you'll also be helping to conserve some of the world's most vital natural habitats.  At RWWJ we have been dedicated Conservationists since 1993, committed to Environmental Education and Earth Stewardship efforts in the majestic Sky Islands region.  Our every action for over 25 years  has been focused on preserving the land and it's natural resources, benefiting varied Ecosystems, and employing local staff to benefit our local communities.  At RWWJ we are passionate about raising awareness via experiential education, helping you to understand and protect Nature. Realizing that without a healthy environment we are all in dire straits, we strive daily to make a positive difference in helping our planet.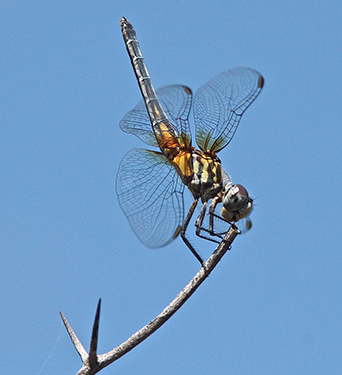 OUR COMMITMENT TO THE ENVIRONMENT
At RWWJ one of our underlying philosophies is to promote Environmental Practices that will help lower our use of Power, Water, Fuel, and that minimizes the Waste we produce. This reduces our Ecological Footprint – the sum total of all of our actions – positive, neutral, or negative, on the Environment.
One of our key goals at Raven's Nest Nature Sanctuary is " ZERO" WASTE : the recycling of all materials back into Nature or the marketplace in a manner that protects the Environment and the pristine Ecosystems around us.
At Raven's Nest, we follow strict green guidelines to ensure that our guests are staying in a safe, non-toxic and resource-efficient accommodations as we strive for Ecological Sustainability. Here are some of our environmentally friendly practices:
We only use natural, non-toxic cleaning agents and biodegradable laundry detergent 
100% cotton sheets, towels, and napkins are available instead of wasteful paper products 
We promote towel and sheet re-use to reduce water consumption 
All the Indoor & Outdoor Showers and Sinks are set up for Gray-water recycling, allowing the reuse of all bath and kitchen water for the surrounding trees & plants 
We provide bulk organic and biodegradable soap and amenities instead of individual packages to reduce waste 
Our state of the art stainless steel Incinerator Toilets are energy-efficient and the ashes serve as Compost for the trees
We use renewable energy sources like solar & passive solar 
All the fans at our Eco-Lodge are energy-efficient (no air-conditioning) 
All the portable heaters at our Eco-Lodge are energy-efficient
Solar lights illuminate all the Safari Tented Camp paths 
Energy-efficient lighting throughout Raven's Nest
Our cuisine includes organic, home-grown, and local food with wild seasonal treats 
We Compost All food scraps 
We REDUCE/REUSE/RECYCLE all glass, plastic, carton, aluminum, and paper 
We only use non-disposable dishes and cloth napkins instead of wasteful paper & plastic disposableproducts 
We substitute with Organic, Biodegradable, home-grown, hand-made, clean energy and local products 
We have built the Eco-lodge with local artisans who have custom made solutions with local materials and traditions in support of our local community 
Raven's Nest Nature Sanctuary is a non-smoking, drug-free environment
CONSERVATION INITIATIVES AT RAVEN'S NEST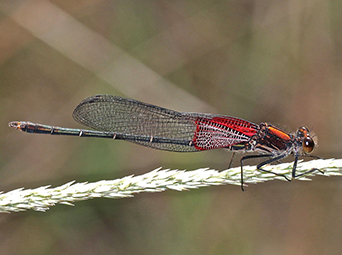 Some of our Conservation initiatives and highlights at Raven's Nest Nature Sanctuary include:
Ongoing Environmental Education and Nature Adventure Programs 
20,000 gallon active Rainwater Harvesting System 
Passive Rainwater Harvesting earthen structures 
Only Gray-Water Sinks and Showers at the Safari Tented Camp

7 Outdoor Gray-Water  Solar Showers at Main Camp
4 Indoor Gray- Water showers at Nighthawk Nook
10 Gray-Water Sinks at Main Camp
Watershed Restoration & Stabilization 
Organic Gardens 
Organic Orchards – Peaches, Apricots, Pomegranates, Apples, Quinces, Plums,

Sky Islands Habitat Restoration Initiative (SIHRI) 
Adopt-a-Tree Program 
Removal of Non-Native/Invasive species 
Organic Dining 
Passive Solar heating and landscaped shade at our home 
Eco-crafts from local, natural material harvested  from our sustainable Nature Sanctuaries
When you stay at our Safari Tented Camp, rest assured that you are helping with these and other Conservation efforts here in the Sky Islands and beyond! For further details about our Nature Sanctuary, please visit: RAVEN'S NEST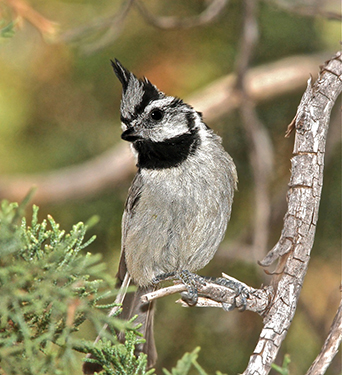 RAVENS-WAY WILD JOURNEYS HAS BEEN FEATURED IN: