In addition to the sensational setting of the Safari Tented Camp, you have a choice to enjoy delicious and very healthy home-made meals in a very unique natural environment.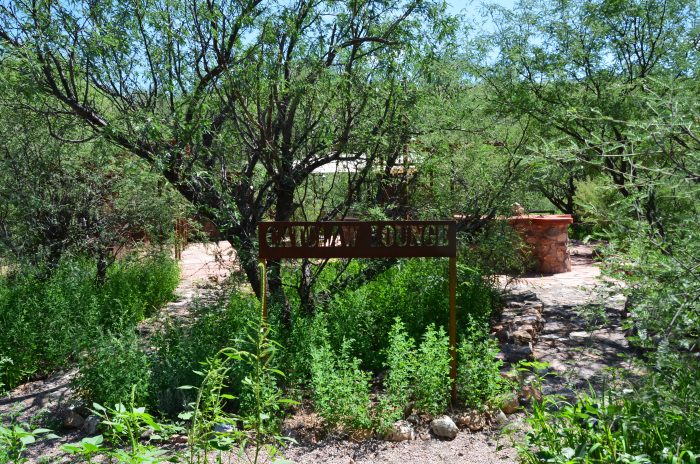 Nestled amongst the Mesquite Bosque or Woodland, our Safari Tented Camp Eco-Lodge Dinning area is exclusive for your group's enjoyment. Regardless of the size, and no matter how small it might be, you will never see other tourists at Raven's Nest Nature Sanctuary.
We designed Coati Cafe and Catclaw Lounge with privacy and food quality foremost in mind, where guests can enjoy our healthy and very unique dishes. In this ultimate wilderness experience at our secluded Eco-Lodge, guests listen to birds, search for wildlife, and tap into the timeless rhythms of Nature, privately, and at their own pace.
Our Cuisine can be adjusted to suit your preferences. We offer  Conventional, Vegetarian, Organic, or Wild Menus.  Fresh and local ingredients, tropical fruits, Latin flavors, and Mediterranean influences result in unique dishes. If you choose our Organic Cuisine, you will enjoy in-season, our home-grown organic fruits, vegetables, herbs, amidst our very healthy home made dishes!  Our 100% Organic Menus including all the spices, condiments, oils, vinegars and flours, are prepared in very unique and delicious recipes!
Given our remote location, your Cuisine Reservation at Raven's Nest Nature Sanctuary must be made in advance, as we always need to plan ahead.
Attention to detail and presentation is reflected in every aspect of your dinning experience at Raven's Nest Nature Sanctuary. Gorgeous place settings, linens, and china complement the healthy delicacies you are enjoying during every meal.
Our distinctive cuisine, indulges in very healthy ingredients, never using anything pre-packaged our processed ingredients. Instead in season, we serve our organic home-grown fruits, vegetables, herbs, as well as our unique wild edible dishes!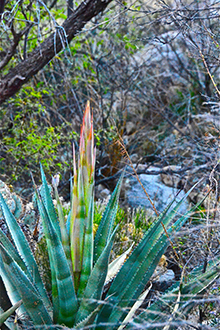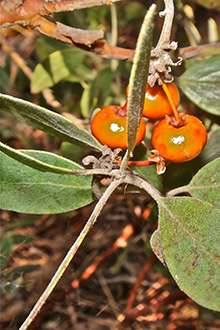 As a dedicated Ethnobotanist, Vincent began foraging, experimenting, and sampling wild foods long before 1993 when he founded RAVENS-WAY WILD JOURNEYS. His first-hand knowledge of wild edibles in the Sky Islands region and his passion for in-depth learning about how people have used plants, has led to our extraordinary seasonal Wild Menu. In addition to the knowledge born of direct experience, Vincent also has his Masters degree in Ethnobotany of the Southwest and infuses his vast knowledge and experience in our recipes.
As you will soon read in Vincent's upcoming Ethnobotany book, his passion for plants and curiosity about gathering, storing, collecting, and processing wild foods started at a very young age. At the Safari Tented Camp, you can not only sample wild seasonal delicacies, but also discover many fascinating facts about these amazing plants as shared by Vincent. You can of course opt-out of the wild delicacies and simply enjoy our delicious and nutritious Organic, Conventional, or Vegetarian Menus.
Once your reservation is confirmed, please let us know if you have any food allergies, restrictions, or any food dislikes that we should be aware of as we plan your Menu during your stay with us. We want to ensure your maximum comfort while staying at Raven's Nest Nature Sanctuary.
Following African Safari tradition, days can start very early to catch wildlife activity in the sublime light of dawn.  Before your 
EARLY-BIRD WALK 
or 
MORNING NATURE WALK, 
Tea & Scones are served to help start your day.  You will enjoy a delicious packed Breakfast in the field, which is included in your rate. For guests who prefer to start the day a bit later, Breakfast will be served at Catclaw Lounge in the morning sun, before you embark in your morning or day-long Nature Adventure.
Lunch offers you a choice of either enjoying it in the field, if you are out enjoying one of our Sky Islands Nature Adventures.  If instead you are enjoying the day at Raven's Nest Nature Sanctuary our delicious  Cafe Menu is served either at Coati Cafe for small groups or at Catclaw Lounge for large parties.  Given our remote location, all Meal Reservations must be made in advance at the time of your booking.
Dinner is a three-course, sit down affair, al fresco, under the stars served at Catclaw Lounge. Superb home-made, Conventional, Vegetarian, Organic, or Wild dishes incorporate seasonal ingredients that are local, as well as gathered from the Raven's Nest Organic Gardens and Orchards.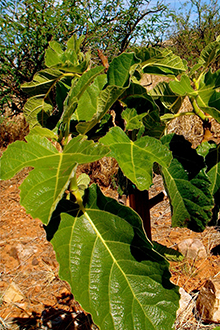 Join us for a very unique dinning experience. Seasonal Menus, gorgeous place settings, linens, china, glasses, string lights, candles, and constant attention to detail in every aspect of your meals while dinning at Raven's Nest Nature Sanctuary.
We would like to thank our dear friend and long time supporter of RAVENS-WAY WILD JOURNEYS Jan Lyon, for her beautiful photos of our Safari Tented Camp Eco-Lodge Dinning area.
For the Meal Plan choices available at Raven's Nest Nature Sanctuary please click on Page 2.